With the benefit of two decades of medical training and practical experience at top medical institutions in the United States, Dr. Sedgh merges mastery of medical knowledge and surgical skills with the attention and perfection of a sculptor, delivering highly-personalized patient care, with compassion and concern for your wellbeing as a primary concern. Every cosmetic or reconstructive procedure Dr. Sedgh performs is guided by a keen understanding of facial aesthetics, allowing him to produce treatments specially tailored for you. The result: a successful outcome and experience exceeding your expectations from the first consultation to the final post-surgery follow-up.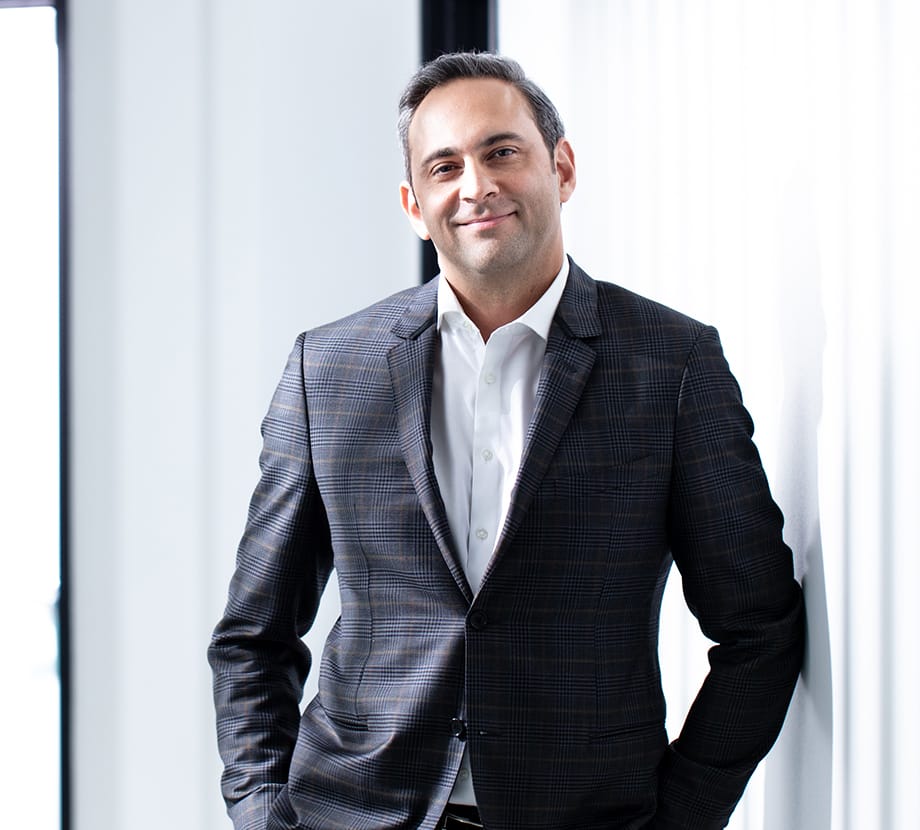 MEDICAL TRAINING AND EXPERIENCE
Dr. Sedgh earned a Bachelor of Science degree in Biology from the University of California, Los Angeles. He attended the University of California, San Diego School of Medicine, receiving honors and recognition signifying his achievements as a top tier graduate. Dr. Sedgh completed a surgical internship at the University of California, San Francisco, and completed his residency in otolaryngology and head and neck surgery at the prestigious University of Pittsburgh Medical Center, which is ranked third in the nation in head and neck surgery training. During this time, Dr. Sedgh had the opportunity to learn from some of the world's most renowned head and neck surgeons.
He then attended Penn State Milton S. Hershey Medical Center for his fellowship and trained under the mentorship of Dr. Fred Fedok, chief of facial plastic and reconstructive surgery, and currently president of the American Academy of Facial Plastic and Reconstructive Surgery (AAFPRS).
Dr. Sedgh continuously improves and refines his surgical knowledge and techniques through his active participation in major cosmetic surgery conferences. You can be confident you will receive the most advanced techniques and cutting-edge technologies in the rapidly evolving field of plastic surgery.
Whether it is the finesse of rhinoplasty to achieve a refined nose contour for an aspiring model or the extensive reconstructive work on cancer patients to optimally restore form and function, facial plastic surgery merges science and art in some of the most fulfilling and stimulating ways.
Dr. Sedgh's belief in giving back prompted his involvement with the Walk the Walk Women's Shoe Drive aspired by his office manager who as a single mother understands the struggles of motherhood, and a women's plight in the modern world. Jacob Sedgh states of the shoe drive, "In an industry that's often viewed as being frivolous, I feel compelled to give back. That's why we're asking our patients, friends, and people in the community to go into their closets and find a pair of shoes to donate and make a difference in a mother's life. We want to spread the word and involve as many people as possible to participate in this cause."
While a variety of organizations collect clothing and coats for people in need, many families, in particular women and children, lack proper footwear. The Walk the Walk charity is unique by focusing exclusively on shoes, especially shoes for mothers.
Walk the Walk is symbolic of mothers everywhere who work hard, lead by example, and pave the way for the future," says Dr. Sedgh. "Only a mother truly knows what it's like to walk in a mother's shoes."
WELCOME TO SEDGH PLASTIC SURGERY
When you're undergoing plastic surgery, it's important to find comfort. At our practice, every element is designed around you. From the moment you enter our doors, each step is met with complete responsiveness from our team. Schedule a consultation, and discover why our practice is right for you.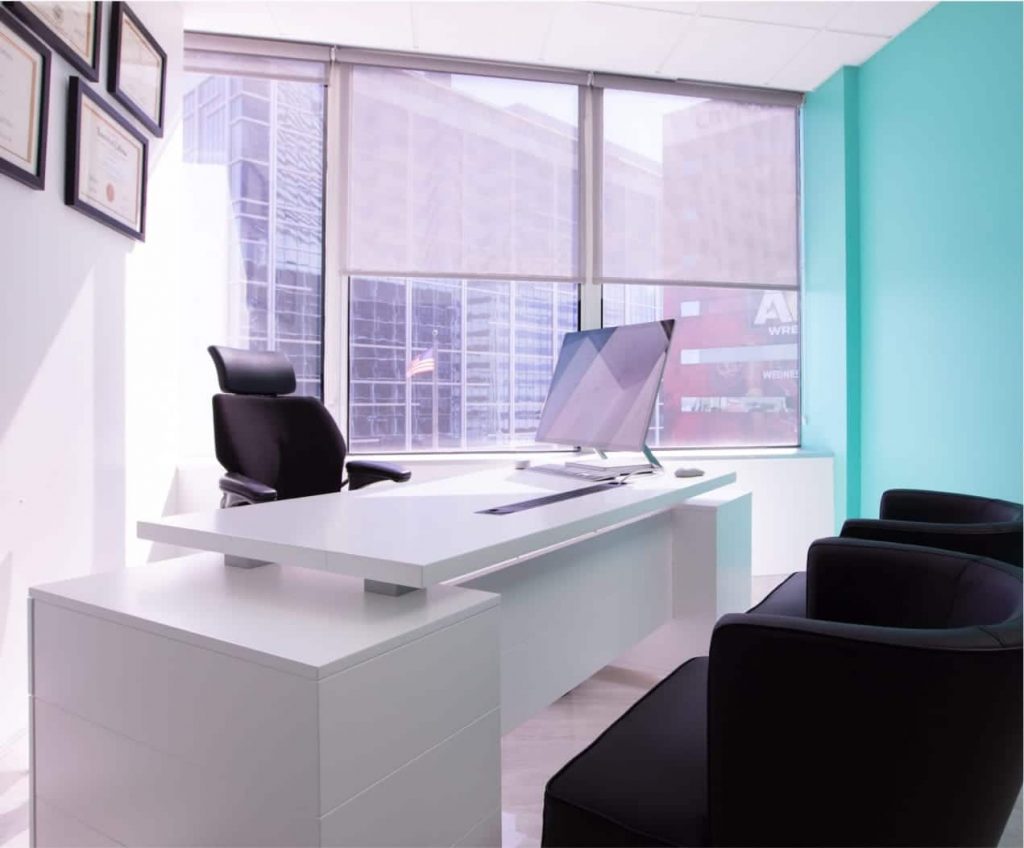 LEADING FACIAL PLASTIC SURGEON IN
Today, Dr. Jacob Sedgh is the leading facial plastic surgeon in West Hollywood and Beverly Hills, perhaps the most competitive market in the world. Far from the stereotype of rich housewives demanding extreme treatments, patients seeking plastic surgery in Beverly Hills come from all walks of life for the high-level medical skills and aesthetic excellence available from Dr. Sedgh. As a double-board certified physician of the highest reputation for patient care and outstanding outcomes, Dr. Sedgh delivers results backed by extensive knowledge, skills, and experience, driven by his dedication to his craft.
A MASTER OF THE ART OF PLASTIC SURGERY: DR. SEDGH
Dr. Sedgh has dedicated himself to the mastery of cosmetic and reconstructive head and neck surgery. His level of specialization, supported by his award-winning medical contributions and Natural Structure approach, distinguishes him in the practice of nose and face surgery. Dr. Sedgh lives with his family in Los Angeles, California. He enjoys traveling, sampling international cuisine, and indulging his passion for soccer.
Bachelor of Science & Bachelor of Arts (B.S. & B.A.)
I don't think it is an overstatement to say that Dr. Sedgh was a godsend to me for his willingness to do surgery on my nose when several notable surgeons refused to take on the task of correcting the damage that three previous surgeries had done. Dr. Sedgh clearly has an artistic eye as well as a very professional ability at nose surgery. He has earned my trust and respect.
I will like to comment on the excellent care I received from Dr. Jacob Sedgh. Recommended for Rhinoplasty surgery. His reassurance and confidence eased my tension. Presently, I breathe a lot better and I'm rapidly recovering. Even my nose looks a lot better. Thank you!
It was excellent. He is a doctor who actually listens to your concerns and responds to them. He is extremely professional and is very caring about his patient's care. When he performs surgery it is literally seamless. It is difficult to tell that what was done because he minimizes scarring.
I highly recommend Dr. Sedgh. I was nervous about my skin cancer removal on my nose as I figured I would have a very visible scar. But looking at it now, you would have no idea I even had anything done. He is a professional, and I have the utmost confidence in him and his work. If I have more skin cancer I will be going back to him without a doubt.
Vegas Cosmetic Surgery Meeting
Co-instructor in Craniomaxillofacial Advanced Anatomy Training
Minimally Invasive Endoscopic Surgery of the Pituitary Fossa and Cranial Base
Second International Conference on Diseases of Salivary Glands
Laryngology Laser Course: Application and Safety
Principles of Rigid Fixation
Difficult Airway Management
COMFORT & TRANSPARENCY FROM START TO FINISH
When under our care, Dr. Sedgh always ensures you feel comfortable, cared for, well-informed about every aspect of your upcoming treatment, whether surgical or non-surgical. With an approach which focuses on achieving refreshed, natural-looking results, Dr. Sedgh prides himself on always acting with transparency, honesty, and the highest level of ethical treatment, from start to finish.