The primary goal of this procedure is to close the perforation in the septum and restore the natural function of the nasal passages to reduce chronic side effects of nasal problems. At the same time, it can also provide potential cosmetic benefits as changes to the septum can make the nose straighter and more symmetrical.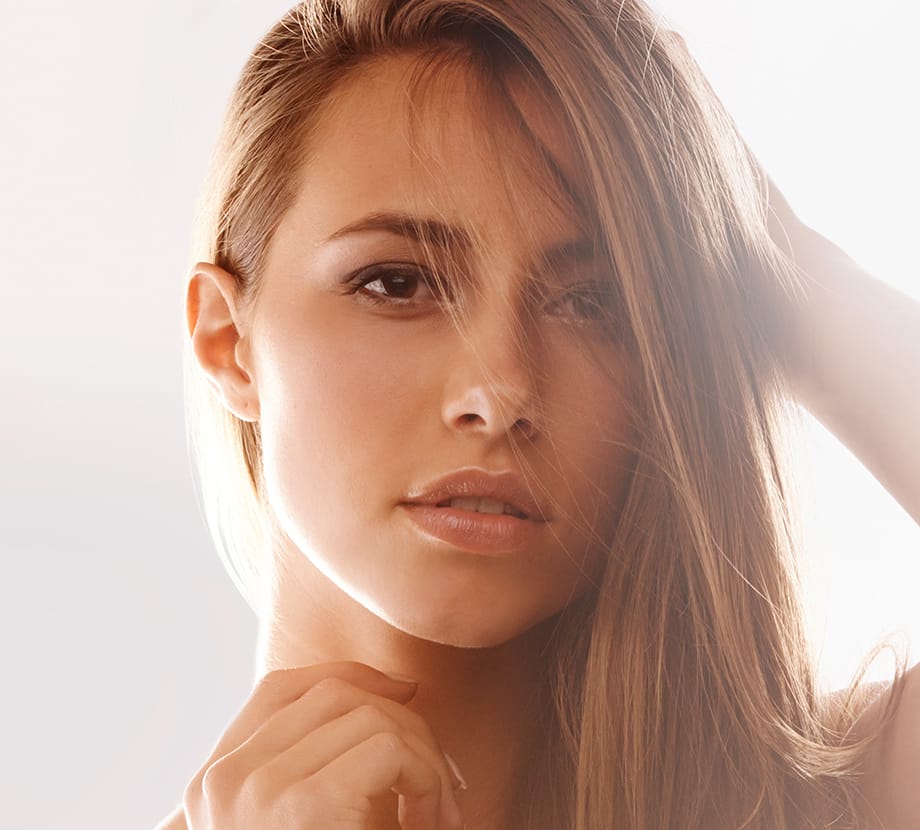 REASONS TO UNDERGO THIS PROCEDURE
Patients usually suffer from septal perforation due to prolonged use of nasal sprays, heavy drug use, chronic nose bleeds, nose surgery or piercings, nose picking, and rare inflammatory or congenital conditions. Over time, the patient will notice a whistling sound while breathing and suffer both functional and aesthetic problems. Below are some of the reasons why patients choose to undergo this procedure:
Septal perforation repair surgery can create a significantly positive impact on a patient's life, particularly when performed by a qualified and experienced surgeon who can ensure the most optimum results with both functional and aesthetic improvements.
As a double-board certified facial plastic surgeon, Dr. Jacob Sedgh is an expert at devising the most appropriate treatment for the patient's individualized needs. He has successfully performed many functional rhinoplasty procedures throughout his medical career. Under his care, patients can expect the following benefits:
When it comes to functional nose surgery, a full and accurate assessment is essential to determining the best surgical approach that will effectively target the patient's problem areas. This is why, apart from listening to your concerns during the initial consultation, Dr. Sedgh will also take the time to evaluate your nasal structure and perform various tests to precisely determine the underlying issues that need to be addressed. An initial consultation for septal perforation repair typically includes the following:
If you are not physically able to visit the doctor's clinic for a consultation, you may schedule a virtual preoperative meeting through video conferencing. Medical tourism services are also available for those who may require assistance in making travel arrangements, booking accommodation, or arranging aftercare services following the surgery.
SEPTAL PERFORATION REPAIR PROCEDURE
The kind of treatment that will be prescribed or performed on the patient will vary depending on the location and size of the perforation, as well as the patient's present physical condition.
Septal perforation is sometimes treated topically with the help of prescribed saline nasal solutions, antibiotics, ointments, or humidification techniques to manage symptoms. However, surgical treatment is still the best long-term solution for the closure of septal perforations.
There are two ways of closing a nasal perforation through surgery: the installation of a nasal septal prosthesis, or by repairing the perforation with rotation of adjacent nasal lining and the use of grafts.
When closing septal perforation with a prosthesis, Dr. Sedgh will first decongest the nasal cavity and administer anesthesia. He will then use a prosthetic "button" made of safe, bio-compatible materials to cover up the hole and restore proper airflow.
Alternatively, Dr. Sedgh can also repair the perforations by rotation and advancement of nasal linings and application of a thin layer of fascia or synthetic graft as a patch in between the reconstructed layers.
In some cases, septoplasty may also be performed in conjunction with this procedure to straighten the septum around the perforation prior to the perforation repair.
Septal perforation repair is normally an outpatient surgery, unless otherwise recommended by your surgeon. The recovery will depend on the complexity of the procedure done and how well a patient's body responds post-surgery.
Patients who undergo septal perforation repair can expect certain postoperative side effects such as temporary congestion, bruising, and swelling, as well as minor pain and discomfort for several days after the procedure. These symptoms will gradually subside in the following weeks after the surgery.
Typically, patients can resume their regular day-to-day routine within a week. Meanwhile, they are advised to avoid contact to the nose area and take the prescribed medications to aid in a comfortable and speedy recovery.
Dr. Sedgh is committed to providing patient-centered care throughout the entire surgical process, which is why he makes it a point to be there for his patients as they go through the postoperative period. Expect to have several post-op appointments with Dr. Sedgh throughout the year following your septal perforation repair surgery, as this will allow him to closely monitor and assess your healing progress and ensure a smooth, healthy recovery.
COMFORT & TRANSPARENCY FROM START TO FINISH
When under our care, Dr. Sedgh always ensures you feel comfortable, cared for, well-informed about every aspect of your upcoming treatment, whether surgical or non-surgical. With an approach which focuses on achieving refreshed, natural-looking results, Dr. Sedgh prides himself on always acting with transparency, honesty, and the highest level of ethical treatment, from start to finish.