WHAT IS Functional RHINOPLASTY?
Functional rhinoplasty is any nose surgery that is performed to improve nasal functions. It helps alleviate breathing problems caused by nasal irregularities, such as a deviated septum, enlarged turbinates, or asymmetrical nasal structures. These issues can be present at birth or may develop later in life due to injury, lifestyle choices, or other surgeries. 
External enhancement is the main goal with cosmetic nose jobs. But with functional surgery, the goal is to eliminate airway obstructions by modifying the nasal framework. Some functional adjustments can result in aesthetic improvements, but the overall objective is to improve the patient's health and quality of life.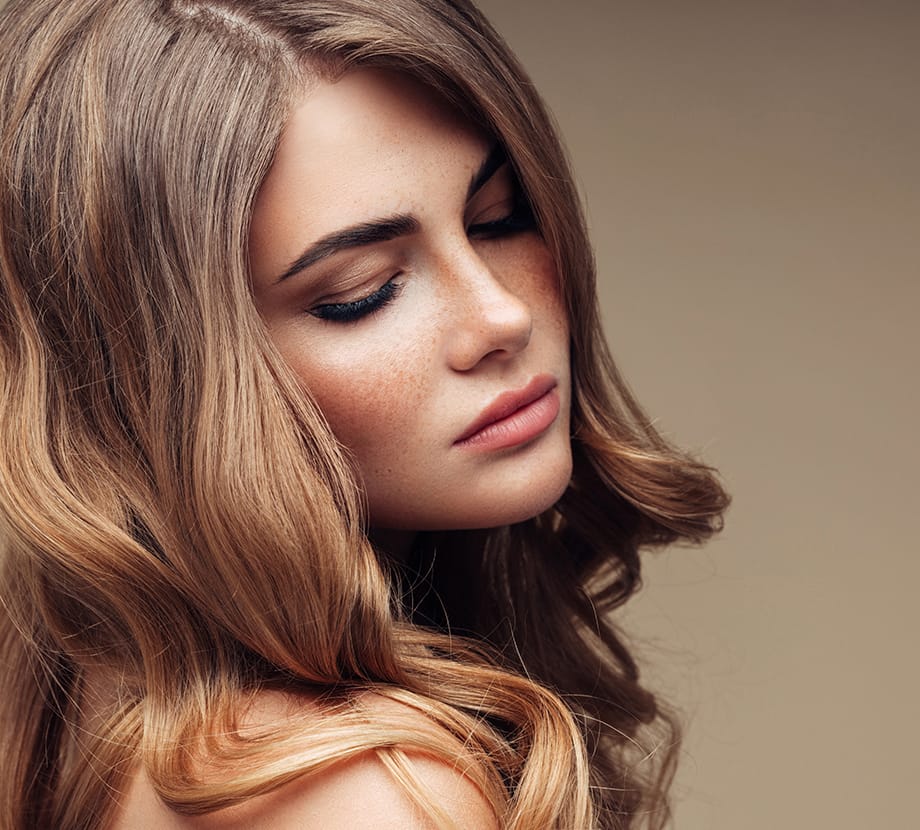 REASONS TO UNDERGO FUNCTIONAL RHINOPLASTY
Mild to severe breathing problems caused by congenital or accidental nasal abnormalities can have a significant impact on a patient's health. Such issues can produce chronic side effects such as nasal congestion, dry mouth, nosebleeds, sleep apnea, facial pressure, and even a reduced sense of smell. Functional rhinoplasty offers a long-lasting solution to a wide variety of nasal problems, which may be one or more of the following:
WHAT ARE THE BENEFITS OF FUNCTIONAL RHINOPLASTY SURGERY?
Rhinoplasty operates under the "form follows function" principle, which states that the shape of any structure should be dictated by its intended function. Therefore, functional improvement often comes with positive external changes, as a straight and proportional nose is usually synonymous with normal nasal functionality.
Dr. Jacob Sedgh is a highly accomplished, double-board certified doctor known for his exemplary work in cosmetic and reconstructive rhinoplasty. As a proponent of combining beauty with functionality, he delivers individualized treatments that yield natural-looking results with optimum structural and aesthetic improvements. Under his care, patients can expect the following benefits:
Due to the intricate nature of functional rhinoplasty, it is important to choose a surgeon who understands the complexities involved, as well as the importance of a proper diagnosis. During your initial consultation, Dr. Sedgh will perform a thorough evaluation of both the internal and external structures of your nose to correctly determine the underlying issues that are causing your respiration problems. A functional rhinoplasty consultation usually involves the following:
If you cannot come in for a consultation, Dr. Sedgh can conduct your preoperative meetings via video conferencing. Should you decide to undergo the surgery under his care, the doctor's office also offers comprehensive concierge services to assist you in making the necessary travel arrangements.
FUNCTIONAL RHINOPLASTY PROCEDURE
The scope and complexity of a functional rhinoplasty procedure depends on several factors, including the current anatomical state of the nose and the severity of the nasal problems. Several techniques are used to achieve the desired outcome, including some that target specific irregularities. For instance, in the case of a deviated septum, a septoplasty or septal reconstruction can be performed. If there is septal perforation or nasal valve collapse, grafting material such as cartilage can be used to repair the damaged area.
In cases where the airway obstruction is caused by abnormal growths in the nasal passages, a straightforward extraction or reduction procedure is typically used. If a patient is suffering from enlarged turbinates (turbinate hypertrophy), a turbinate reduction can be employed to lessen the overgrown tissues. For nasal polyps, which are benign growths that can obstruct the nasal airway, the surgeon can perform a simple polyp removal.
Other issues such as injury-related fractures, nasal asymmetries, and congenital nose deformities may involve minor to extensive reconstruction or alteration of the internal or external nasal framework. The exact technique or combination of techniques required to make the necessary modifications will vary depending on the patient's specific issues.
There are generally two surgical approaches that may be used in rhinoplasty: the open (external) approach and the closed (endonasal) approach. With the latter, the incisions are made inside the nostrils, while the former makes use of an extra incision on the columella (the partition between the nostrils) as well to obtain superior exposure to the underlying structure.
Dr. Sedgh has mastered both approaches through performing hundreds of nasal surgeries. He employs the safest and most advanced rhinoplasty techniques to help patients regain proper nasal function and improve their quality of life. As reflected by his outstanding patient testimonials, Dr. Sedgh's work is distinguished by patient-centered care, surgical precision, medical artistry, and prodigious skill.
FUNCTIONAL
RHINOPLASTY RECOVERY
Functional rhinoplasty covers a wide range of surgical procedures with increasing complexity. The length of the recovery period will largely depend on the intricacy of the surgery, and whether it was performed as a primary or secondary procedure.
Patients can expect certain postoperative side effects such as swelling, bruising, congestion, and some discomfort or pain. These will gradually subside as you heal, and can be managed effectively through proper medication and aftercare.
In most cases, most patients will look "socially presentable" in two weeks, but can return to their daily activities in as little as a week.
Dr. Sedgh strongly believes in being closely involved in the recovery of his patients, which is why he will make it a point to personally monitor your progress from the first postoperative day up to a year (or more) after the surgery.
COMFORT & TRANSPARENCY FROM START TO FINISH
When under our care, Dr. Sedgh always ensures you feel comfortable, cared for, well-informed about every aspect of your upcoming treatment, whether surgical or non-surgical. With an approach which focuses on achieving refreshed, natural-looking results, Dr. Sedgh prides himself on always acting with transparency, honesty, and the highest level of ethical treatment, from start to finish.