This type of surgery helps improve the appearance of the nose and enhance the harmony and balance of the facial features without the long recovery normally associated with surgical rhinoplasty.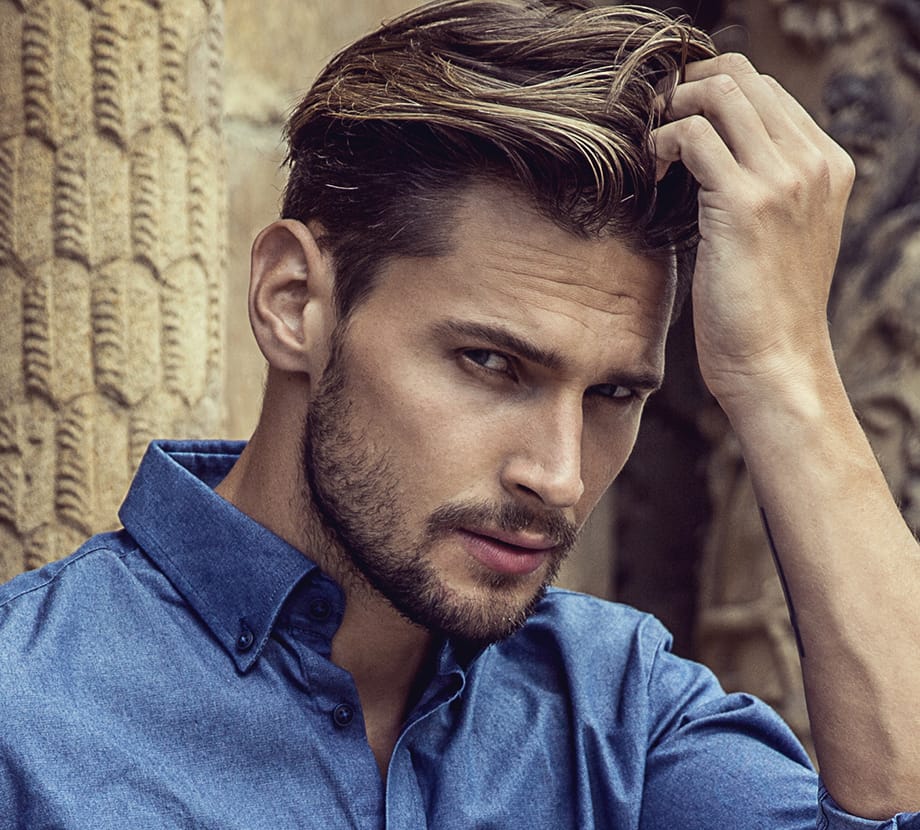 REASONS TO UNDERGO THIS PROCEDURE
As the focal point of the face, the nose can make or break one's appearance. Non-surgical rhinoplasty enables you to change the appearance of your nose without surgery, but it can also be a cost-effective solution for those who want to make small alterations to a previous nose job that did not effectively meet the desired aesthetic results.
While it cannot address major cosmetic or functional issues, non-surgical rhinoplasty can help address minor problems such as:
Non-surgical rhinoplasty helps patients achieve nasal symmetry at a fraction of the cost (and recovery time) of surgical rhinoplasty. In the hands of a highly skilled plastic surgeon, it can yield optimum results that will help improve minor to moderate issues on the external structure of the nose.
With nearly a decade of experience in cosmetic and reconstructive facial plastic surgery, Dr. Jacob Sedgh has gained the masterful expertise required to perform both surgical and non-surgical rhinoplasty techniques for a wide variety of cosmetic and functional nasal concerns. Other benefits include:
When you're undergoing plastic surgery, it's important to find comfort. At our practice, every element is designed around you. From the moment you enter our doors, each step is met with complete responsiveness from our team. Schedule a consultation, and discover why our practice is right for you.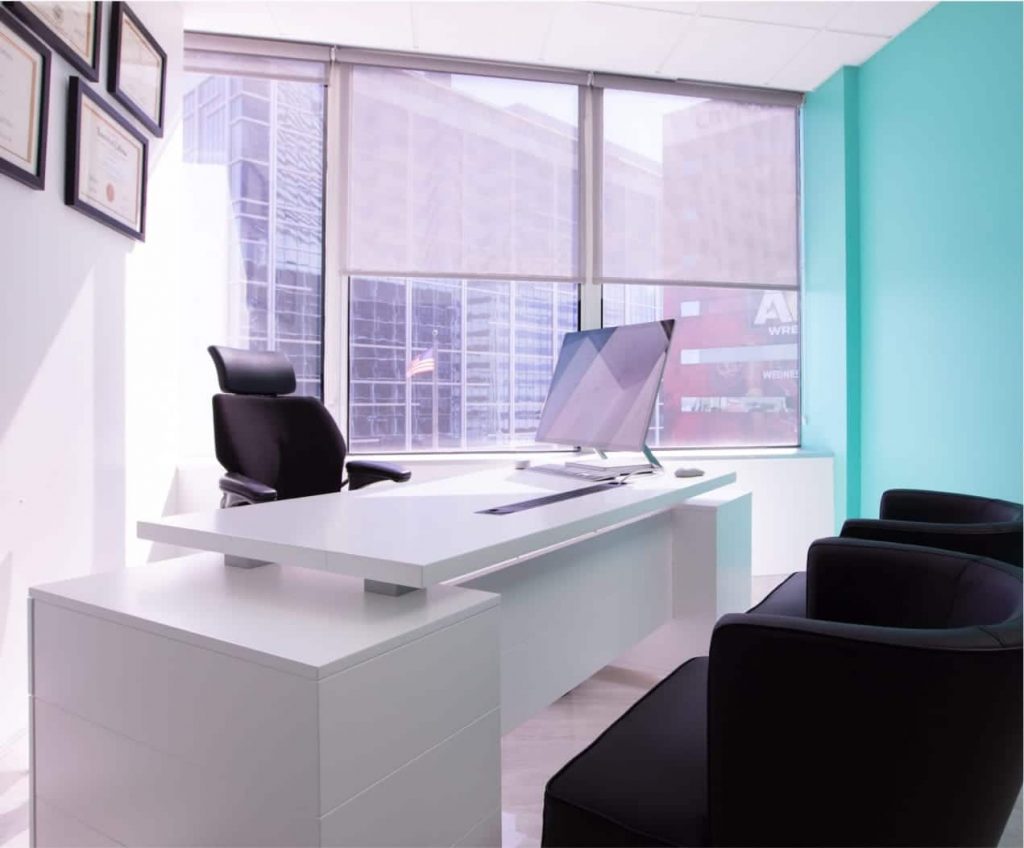 In order to properly assess your nasal issues and attain a better understanding of your surgery goals, Dr. Sedgh will conduct an exploratory interview and perform a thorough evaluation during your initial consultation. In addition to asking you routine questions, he will assess your nose structure and its current symmetry to your other facial features. The consultation will consist of the following:
Prospective patients who do not live in the immediate Los Angeles area can also avail of a virtual consultation in the event that they cannot travel to the Dr. Sedgh's clinic. For those who require assistance in making the travel arrangements for the day of the procedure, his office also offers comprehensive medical tourism services.
NON-SURGICAL RHINOPLASTY PROCEDURE
Most non-invasive procedures are relatively quick and straightforward to perform, and a non-surgical rhinoplasty is no exception. It is also virtually painless, but a topical numbing cream is usually applied to the area in order to minimize discomfort. Many filler treatments contain an anesthetic in the formula, but for those that do not, a local anesthetic can be mixed in to help numb the area.
Dr. Sedgh typically uses temporary fillers with a more robust formulation, such as Juvederm or Restylane, to sculpt the patient's desired nose shape. Permanent fillers can also be used, although patients are generally discouraged from such options due to the possible latent complications. If a permanent result is desired, the patient will instead be advised to undergo surgical cosmetic rhinoplasty.
Once the filler is ready to be administered, Dr. Sedgh will carefully inject the treatment into specific points along the nasal bridge or tip. He will then carefully massage the treated area to smoothen the results.
Non-surgical rhinoplasty can be completed within 15 to 20 minutes, and the results can last for 6 to 18 months, depending on the temporary filler used.
It is important to have this procedure performed by a qualified and highly-skilled plastic surgeon to as dermal fillers are not considered a proper rhinoplasty alternative yet. But in the hands of a skilled doctor, achieving one's nose enhancement goals through this technique can yield satisfactory results.
Much like other cosmetic treatments that involve the use of dermal fillers, non-surgical rhinoplasty is performed as an outpatient procedure. There is very minimal downtime and you should also be able to resume your daily activities on the same day of the procedure.
Within the first 24 hours, you may experience bruising, slight pain, nasal congestion, and swelling. These side effects are quite normal and can be managed effectively by taking over-the-counter pain relievers and following the provided aftercare instructions.
As part of his commitment to his patients, Dr. Sedgh delivers extensive care and support from the first consultation up to the last few weeks of recovery. He will personally monitor your results during the first few days after the procedure, followed by several post-op appointments in the following weeks or months, to ensure proper healing and optimum recovery.
Frequently Asked Questions
Can a liquid rhinoplasty make your nose smaller?
As a liquid rhinoplasty involves adding volume to the nose and not removing bone structure, it's unable to make the nose physically smaller. That being said, a liquid rhinoplasty can alter the appearance of the nose to have a slimmer and more even look, which is why many patients report having a smaller nose post procedure. During your initial consultation, your surgeon can address any concerns you may have and recommend the best course of action to achieve your desired results.
Can nose filler be permanent?
While nose fillers are a more affordable, less-invasive option, their results are not permanent. Depending on the type of filler used and your facial structure, patients can expect to see results last anywhere from 6 to 18 months. Unlike a traditional rhinoplasty, a liquid filler rhinoplasty has almost no downtime, and patients can expect to resume their normal activities on the same day as the procedure.
COMFORT & TRANSPARENCY FROM START TO FINISH
When under our care, Dr. Sedgh always ensures you feel comfortable, cared for, well-informed about every aspect of your upcoming treatment, whether surgical or non-surgical. With an approach which focuses on achieving refreshed, natural-looking results, Dr. Sedgh prides himself on always acting with transparency, honesty, and the highest level of ethical treatment, from start to finish.