Rhinoplasty procedures differ greatly depending on ethnicity due to the inherent nasal aspects that are unique to each ethnic group. With Middle Eastern patients, the surgery is performed in such a way that preserves the patient's features while still producing a beautifully sculpted nose that looks natural and elegant, and complements the patient's overall facial appearance.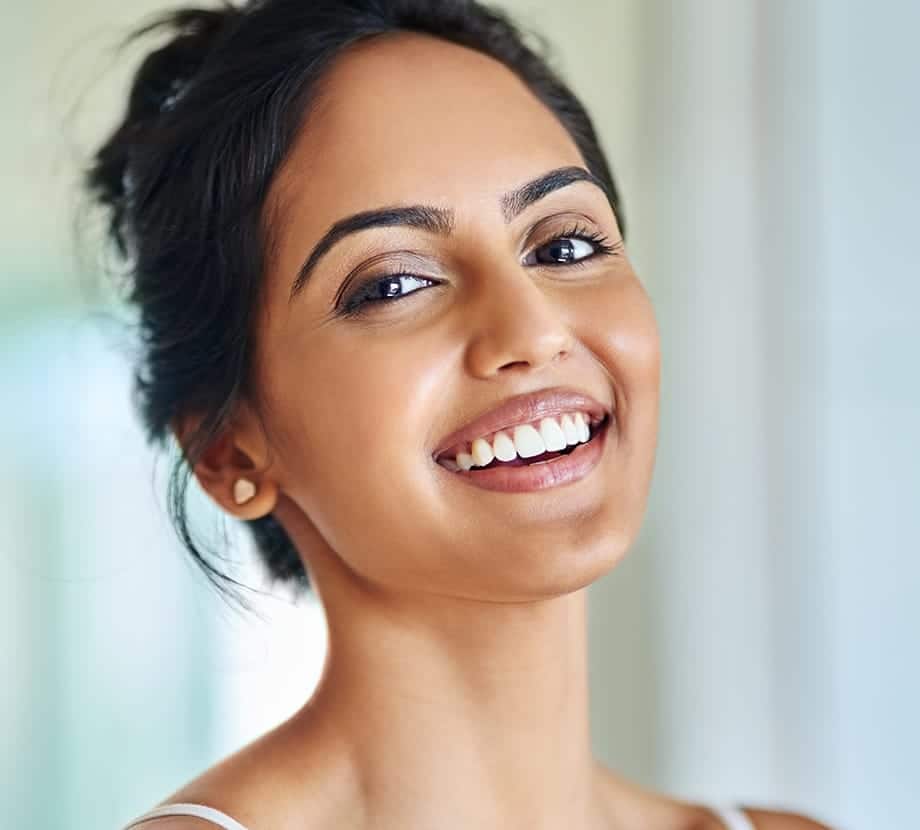 REASONS TO UNDERGO THIS PROCEDURE
Middle Eastern patients often seek rhinoplasty for common issues such as a pronounced nasal hump, a droopy nasal tip, or a bulbous nose. In most cases, the patient desires a reduction in the size and projection of the nose to achieve better harmony with the rest of the face.
With a targeted rhinoplasty procedure, patients can expect a more attractive nasal profile that retains the uniqueness of their ethnic features while effectively addressing one or more of the following concerns:
Refining the appearance of your nose while preserving your unique racial heritage is a task that requires a plastic surgeon who fully understands the distinguished shape and form of the Middle Eastern nose.
Through years of experience in working with patients of different ethnicities, Dr. Jacob Sedgh has mastered the nuances involved in all types of ethnic rhinoplasty. He is also double-board certified in facial plastic surgery and head and neck surgery, making him remarkably qualified to address your cosmetic and functional nasal concerns while creating optimal facial balance and symmetry. Middle Eastern rhinoplasty offers the following benefits:
When you're undergoing plastic surgery, it's important to find comfort. At our practice, every element is designed around you. From the moment you enter our doors, each step is met with complete responsiveness from our team. Schedule a consultation, and discover why our practice is right for you.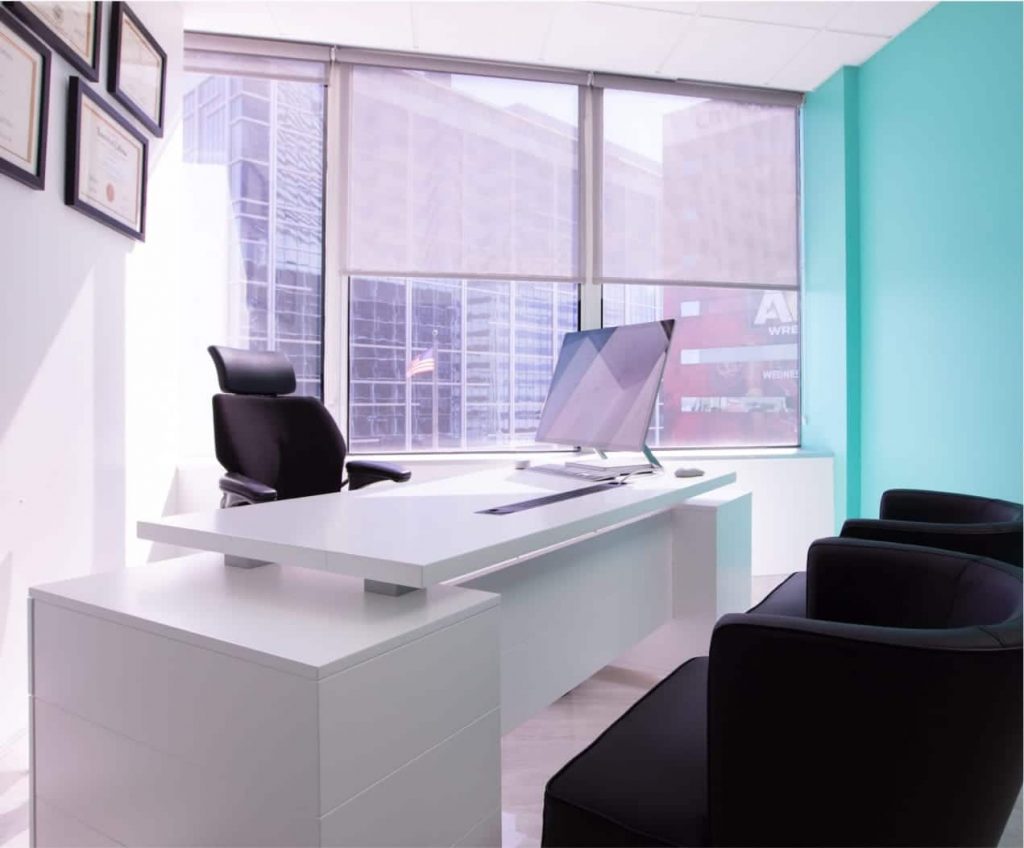 As with any type of surgery, the initial consultation gives you the opportunity to get to know your doctor and his qualifications, explain your desired surgical outcome, learn more about the different surgical techniques involved, and figure out if you are a suitable candidate for the procedure. This is exactly what you can expect from your first meeting with Dr. Sedgh. You can also expect the following during from your first preoperative consultation:
If you are unable to travel to Dr. Sedgh's clinic for the initial consultation, the doctor offers the alternative option of virtual consultations via video conferencing. For those who will need to travel to undergo the surgery, his office also provides comprehensive assistance in arranging accommodations, transportation, and even aftercare services.
MIDDLE EASTERN RHINOPLASTY PROCEDURE
There are two incision techniques that are utilized for rhinoplasty: the closed approach, also referred to as endonasal rhinoplasty, and the open approach or external rhinoplasty. The closed approach involves incisions that are restricted to the inside of the nose, which means the doctor will have to perform all the necessary adjustments through the nostrils. While this can present certain challenges, it has some desirable advantages such as reduced operative time, possibly faster healing, and no visible scarring. Nonetheless, it is best utilized for simpler nasal enhancements.
The open approach, on the other hand, is recommended for more complex cosmetic or reconstructive surgeries as it provides better visibility of the underlying nasal structure. With this approach, an initial incision is made along the columella, or the bridge of tissue that separates the nostrils. The skin is then gently lifted up to reveal the internal framework, allowing the doctor optimum surgical access to reshape the structure of the nose.
With most Middle Eastern patients, the adjustments usually involve reduction of bone and cartilage, particularly in cases where the nasal bridge is concerned.
Some may also require cartilage grafts, tip plasty, and alarplasty to address issues with the nasal tip or the size of the nostrils.
Regardless of the approach, Dr. Sedgh employs extreme surgical precision and skillful artistry to create highly refined results that meet the patient's desired outcome. His main goal with any rhinoplasty procedure is to deliver a natural-looking nose that enhances the overall symmetry and aesthetic quality of the face without compromising its individuality.
Rhinoplasty is commonly done as an outpatient procedure, unless otherwise recommended by your doctor. After the surgery, you may experience swelling, bruising, and nasal congestion, as well as some minor pain or discomfort. These can be managed effectively by taking over-the-counter medications and adhering to the prescribed aftercare instructions. Aside from facilitating proper healing, such measures are necessary for a more comfortable recovery.
Patients are usually able to return to their daily routines after a week, but as with any invasive surgery, it is important to avoid strenuous activities for the first several weeks following the procedure.
Dr. Sedgh is personally involved in every step of the patient's surgical experience, from the initial consultation to the last postoperative appointment. He particularly makes sure to provide plenty of guidance and support throughout the recovery period by conscientiously monitoring the patient's progress from the first day post-surgery up to a year or more later.
Frequently Asked Questions
How is a Middle Eastern nose job unique?
The Middle Eastern nose job works to address the unique concerns associated with the appearance and facial structure of Middle Eastern cultures. Patients of this culture typically experience a higher bridge and droopy tip as a result of thicker facial skin and greater amounts of fatty tissues. Middle Eastern nose jobs work to address these common concerns to produce a natural-looking appearance that maintains the beautiful features of this culture.
What is the best style of rhinoplasty for Middle Eastern women?
Due to their strong genetic features, Middle Eastern patients commonly experience higher nose bridges, droopy tips, nasal humps and an overall imbalanced look to their noses. The best rhinoplasty style for this culture is one that addresses these concerns in a natural and elegant way. Typical Middle Eastern nose jobs work to gently lift the tip of the nose while sculpting out any nose bridges and humps. Nostrils are then made to look even in appearance for an overall natural-looking finish. During your initial consultation, your surgeon will address your concerns and establish the best style of nose job for your desired results.
COMFORT & TRANSPARENCY FROM START TO FINISH
When under our care, Dr. Sedgh always ensures you feel comfortable, cared for, well-informed about every aspect of your upcoming treatment, whether surgical or non-surgical. With an approach which focuses on achieving refreshed, natural-looking results, Dr. Sedgh prides himself on always acting with transparency, honesty, and the highest level of ethical treatment, from start to finish.