HOW IS A NECK LIFT PERFORMED?
A neck lift is performed by creating a small incision around each ear, and in some cases, a third one underneath the chin. Once the incisions are placed, the tissues beneath the skin are repositioned, and the excess skin is removed. The result is a smoother, firmer, younger-looking neck.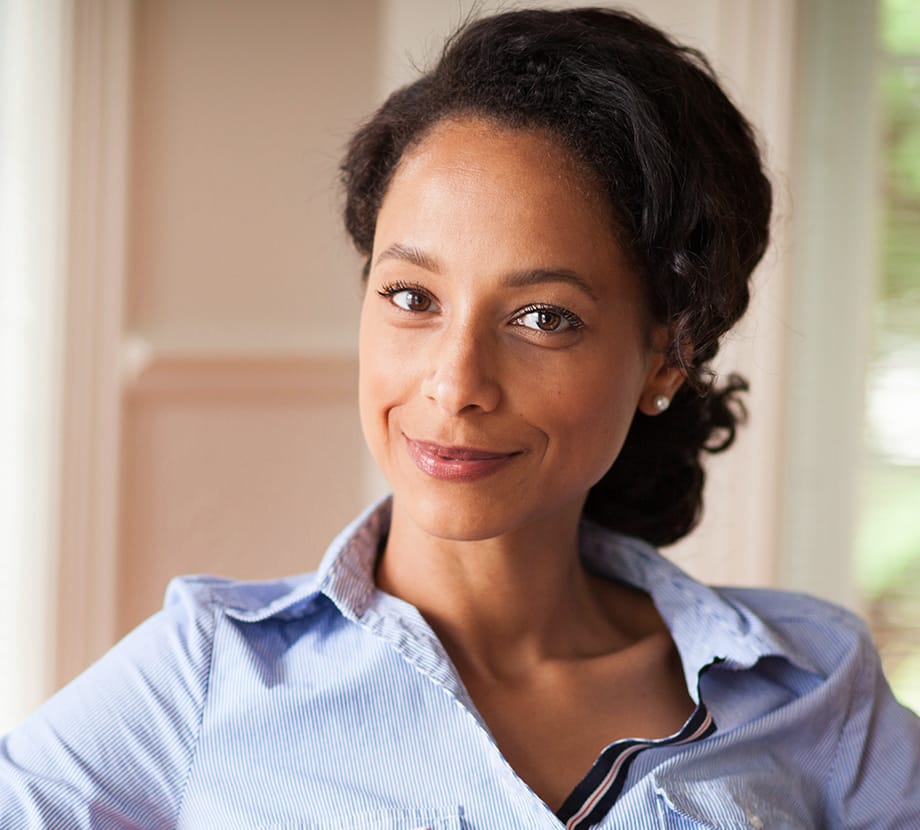 IS A NECK LIFT RIGHT FOR ME?
The neck is usually the first to show signs of aging, and if your face is still relatively wrinkle-free, having the dreaded "turkey neck" will make you appear much older. Many people choose to undergo this procedure to achieve a more youthful overall look. Your neck area will appear smooth, firm, and young.
TALENTED FACIAL PLASTIC SURGEON: DR. SEDGH
Dr. Sedgh has credentials above and beyond the usual, holding two board certifications, one for plastic and reconstructive surgery, and another specialty in otolaryngology, head and neck surgery. He trained under some of the world's most accomplished facial plastic surgeons, where he gained the advanced techniques fundamental to his authentic surgical outcomes.
He and his hand-selected team are friendly, approachable, and dedicated to providing outstanding care and service. Dr. Sedgh has a deep understanding of facial aesthetics and consistently achieves results beyond expectations.
If you are considering a neck lift, you can be confident when you are under the care of Dr. Sedgh. He merges the mastery of the art of plastic surgery with advanced surgical skills. He performs every neck lift with the attention and perfectionism of a sculptor, producing beautiful and natural results.
WHAT ARE THE
BENEFITS OF A NECK LIFT?
A neck lift improves the following:
Generally, the purpose of the neck lift procedure is to rejuvenate your overall appearance and make you look years younger. To achieve natural-looking results your procedure should be performed by a surgeon with superior credentials and experience.
Dr. Jacob Sedgh is a double board-certified facial plastic surgeon who has done extensive work in cosmetic and reconstructive surgeries. In his capable hands, these are some of the benefits you can expect from your neck lift procedure:
Dr. Sedgh's office is located in the prestigious Sunset Towers, bordering West Hollywood and Beverly Hills. Scheduling your first consultation with Dr. Sedgh is the first step to achieving a more youthful, sculpted, neck appearance, and restoring a youthful, firm jawline. During your private consultation you will get all the information you need to make an educated decision about undergoing neck lift surgery and various issues will be discussed: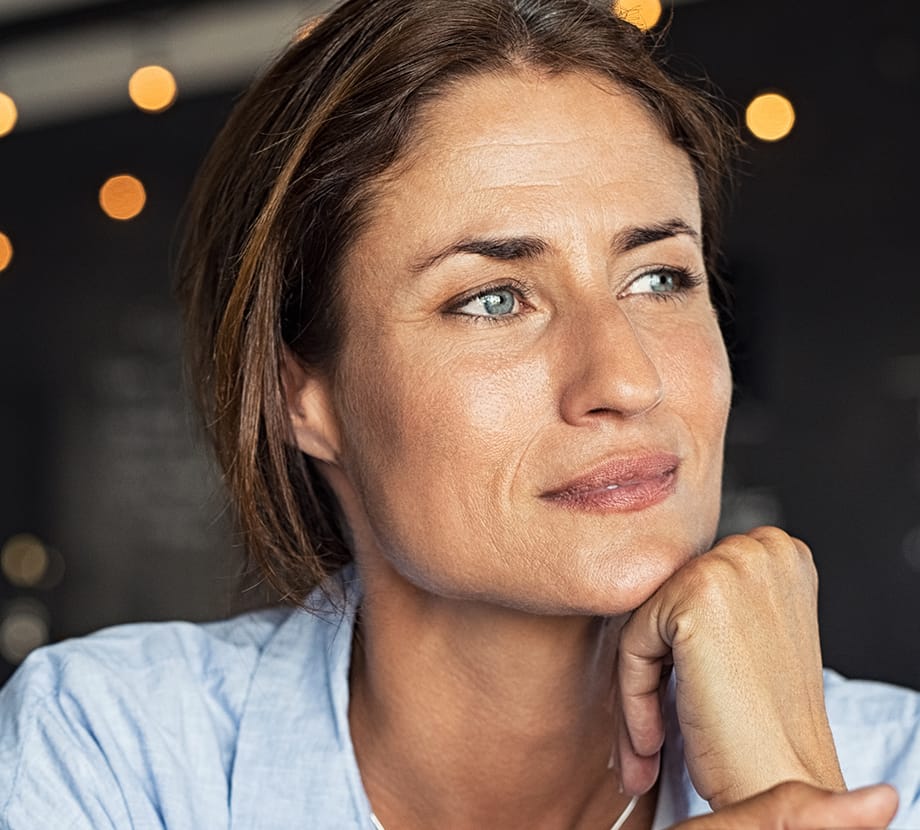 Out-of-town patients can also schedule an initial consultation via Skype. Dr. Sedgh works with patients within and outside the US and his office offers a suite of medical tourism services to accommodate the needs of patients not located in Los Angeles. These services include assistance with travel logistics, a private nurse to provide post-op care for those traveling alone, and even concierge services.
When you're undergoing plastic surgery, it's important to find comfort. At our practice, every element is designed around you. From the moment you enter our doors, each step is met with complete responsiveness from our team. Schedule a consultation, and discover why our practice is right for you.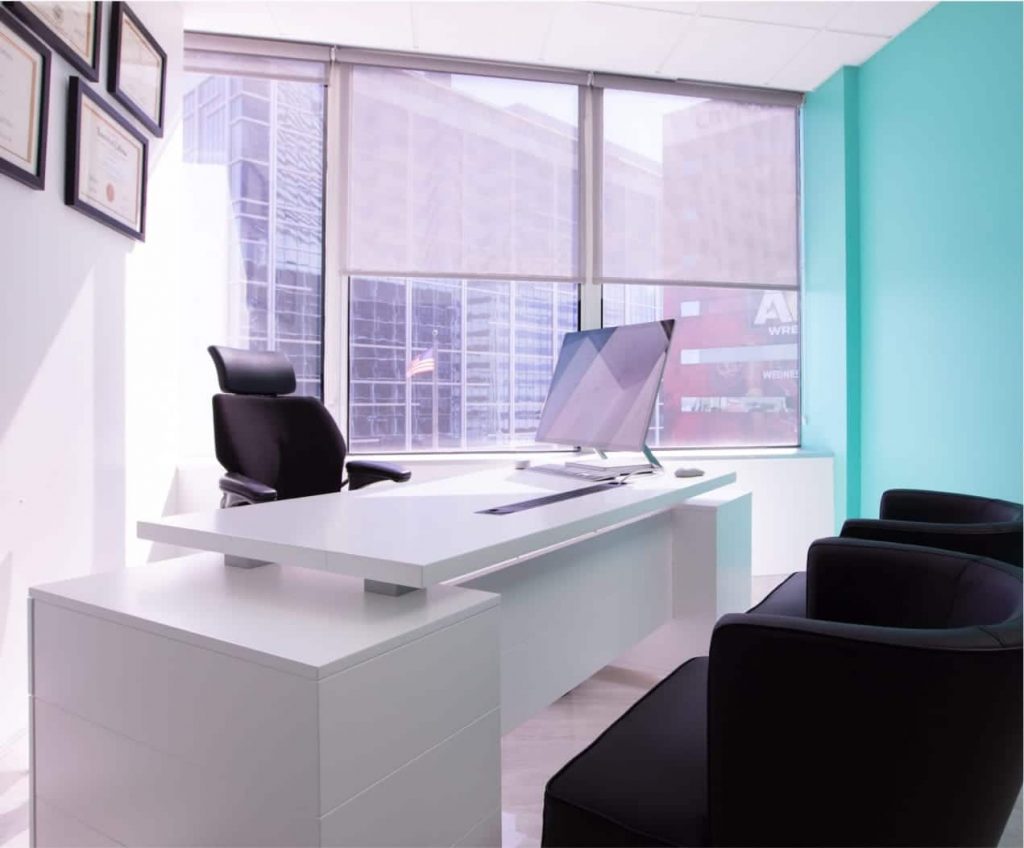 A neck lift is an outpatient procedure, performed under local or general anesthesia. It begins with either a traditional neck lift incision or a limited incision, depending on the precise and individualized plan discussed during your pre-op consultations. A limited incision neck lift has shorter incisions around the ear area. A traditional neck lift starts in the hairline (in the sideburn area) and runs down and around the ear.
Depending on your case, fat may be rearranged or redistributed from the jowls and neck. If the platysma muscle causes vertical neck banding, it is either pulled to the sides or tightened and sewn together, and the skin is repositioned to cover the underlying tissues.
Dr. Sedgh then trims the excess skin and fat. In some cases, liposuction is performed in conjunction with the neck lift to reduce fat deposits in the jaw or neck and further improve the area's contours. The final step is closing the incisions with sutures.
A PRECISION APPROACH
AND AN AUTHENTIC OUTCOME.
Dr. Sedgh personally executes each step of the procedure with care and precision to achieve a very natural, refreshed look that is firm, and youthful. Under his meticulous eye and expert hands, you can expect long-lasting results that are subtle with very minimal scarring.
WHAT IS THE RECOVERY FROM A NECK LIFT?
Following the procedure, a bandage will be carefully placed around your face and neck to help minimize swelling and bruising. Drainage tubes may also be installed to reduce excess fluid buildup. Dr. Sedgh will give you specific aftercare instructions and prescribe certain medications to facilitate proper healing of the surgical site, prevent infection, and help manage any side effects. The typical downtime for neck lift surgery is 10 to 14 days. After this period, most of the pain, discomfort, and swelling should dissipate.
A PERSONALIZED RECOVERY PLAN
You will have several follow-up appointments with Dr. Sedgh for up to one year after surgery. These follow-ups allow Dr. Sedgh to closely monitor and personally assess your recovery progress and ensure optimum healing. These post-op meetings usually take place in his clinic, but video conferences are also possible to accommodate international or out-of-town patients.
COMFORT & TRANSPARENCY FROM START TO FINISH
When under our care, Dr. Sedgh always ensures you feel comfortable, cared for, well-informed about every aspect of your upcoming treatment, whether surgical or non-surgical. With an approach which focuses on achieving refreshed, natural-looking results, Dr. Sedgh prides himself on always acting with transparency, honesty, and the highest level of ethical treatment, from start to finish.