The ablative laser removes outer skin layers using an intense wavelength of light to correct aged or damaged skin. Meanwhile, non-ablative laser uses heat to stimulate collagen growth and improve the appearance of skin issues. Both methods will result in smoother, tighter, even-toned skin with a naturally youthful glow.
REASONS TO UNDERGO THIS PROCEDURE
Laser skin resurfacing is a great solution for those who want to eliminate skin imperfections such as wrinkles, blemishes, scars, and more. But in addition to improving the aesthetic appearance of the skin, some can undergo this procedure to help address existing or persistent skin abnormalities such as birthmarks, lesions, or warts. This procedure can help treat the following: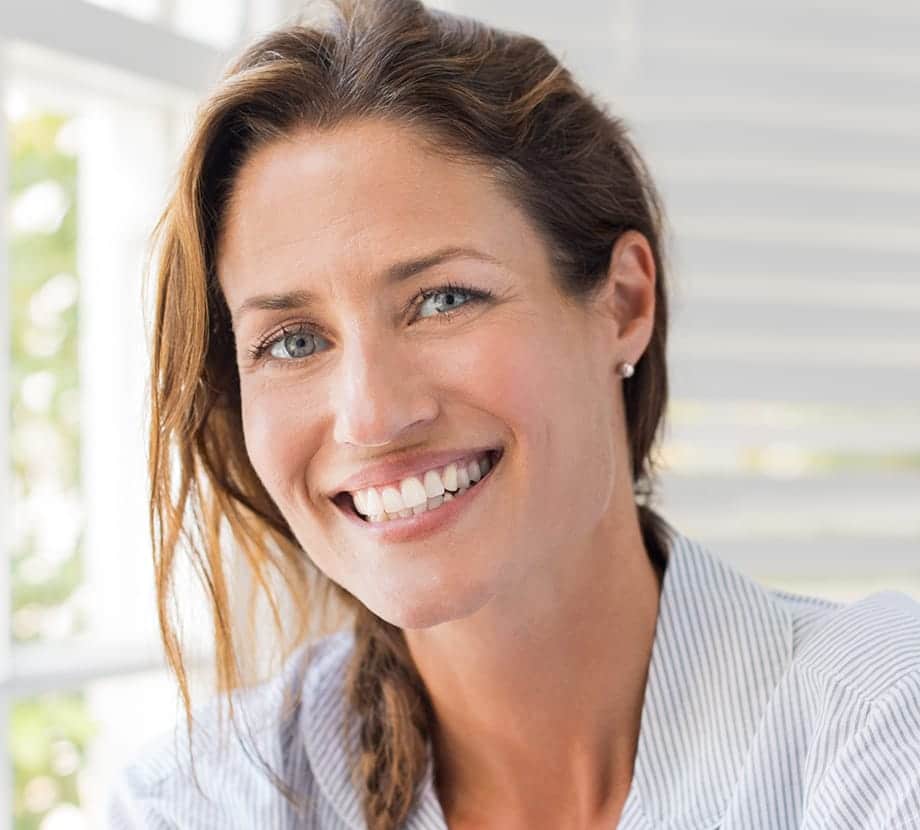 As the largest and most exposed organ of the body, your skin is highly prone to noticeable damage. Treatments such as laser skin resurfacing offer significant, long-lasting improvements on the appearance and texture of the skin, but it is essential to get a skilled plastic surgeon to perform them for best results.
Dr. Jacob Sedgh is a double-board certified plastic surgeon who believes in creating natural-looking improvements through safe and effective methods. Under his meticulous care, your laser skin resurfacing treatment should include the following benefits:
Before undergoing this procedure, Dr. Sedgh will meet with you for a consultation so he can understand your goals and provide the most optimal treatment plan to help you achieve the desired cosmetic outcome. His main goal with his patients is to provide highly personalized care, which is why he will also take the time to:
If needed, Dr. Sedgh can conduct video consultations with patients not local to Los Angeles. Should you push through with this treatment, the doctor's office can help make the trip easier for you by assisting you with travel arrangements for hotel accommodations, car services, and more.
LASER SKIN RESURFACING PROCEDURE
With almost a decade of experience in cosmetic and reconstructive surgery, Dr. Sedgh is a trusted doctor who understands the importance of delicacy when it comes to any skin procedure. Therefore, he employs meticulousness and extreme attention to detail to help you attain your desired skin enhancements. Laser skin resurfacing is performed under local anesthesia to eliminate pain and discomfort. The doctor may also administer a sedative to keep you relaxed throughout the procedure. You will also be asked to wear eye shields to protect your eyes.
With ablative laser resurfacing, a wand-like laser is used on the skin. The doctor will pull the skin taut and direct the laser at specific portions of the skin. It will briefly emit a beam of high-intensity light, which will induce controlled damage to the outer layers of the skin and expose the deeper layer underneath.
As the treated area heals, new skin that is smoother and tighter will slowly start to form.
This procedure lasts around 30 minutes to two hours, depending on the size of the surface area to be treated.
Non-ablative laser is a non-invasive method of laser skin resurfacing that targets the underlying layer of skin, also known as the dermis. It causes little to no pain as it does not remove or damage the skin, but instead delivers heat to the dermis to remove old pigmented cells, promote collagen remodeling, and stimulate the growth of new skin. The entire procedure lasts for about 20 to 30 minutes.
Once the skin has been treated using either one of these methods, your face will be covered with a topical treatment to aid in healing. In most cases, specialized dressings or bandages may be applied as well.
Laser skin resurfacing is a quick and simple outpatient procedure. The length of the recovery period varies from patient to patient, as there are many factors involved. It will usually depend on the depth of the treatment, the size of the treated area, the laser treatment used, the patient's lifestyle, and how fast the patient's skin heals.
Immediately after the procedure, you may experience some swelling, redness, itching, and some mild stinging.
To facilitate a faster and more comfortable recovery process, Dr. Sedgh will provide specific aftercare instructions that must be strictly followed to ensure proper healing. He may also prescribe painkillers and antibiotics to prevent infection.
As with any cosmetic procedure, multiple post-treatment consultations are required so that your surgeon can monitor your progress, assess your results, and recommend the necessary instructions or follow-up treatments to ensure that you achieve your desired end result.
COMFORT & TRANSPARENCY FROM START TO FINISH
When under our care, Dr. Sedgh always ensures you feel comfortable, cared for, well-informed about every aspect of your upcoming treatment, whether surgical or non-surgical. With an approach which focuses on achieving refreshed, natural-looking results, Dr. Sedgh prides himself on always acting with transparency, honesty, and the highest level of ethical treatment, from start to finish.