The Palomar Icon™ XD Aesthetic System is an FDA-approved cosmetic laser that provides a long-lasting, virtually painless solution to hyperpigmentation issues. It can be adjusted to suit the patient's specific skin type, allowing for ultra-precise results with dramatic improvement in both skin tone and texture.
REASONS TO UNDERGO THIS PROCEDURE
Hyperpigmentation is caused by the overproduction of melanin in affected portions of the skin. It can be faded or removed through several methods, including the use of topical creams and skin care products with active ingredients. However, laser hyperpigmentation treatments usually offer the fastest and most noticeable results.
Skin discoloration issues can make people highly self-conscious, particularly when the hyperpigmented areas are on the face. The Palomar Icon™ XD laser addresses the following issues: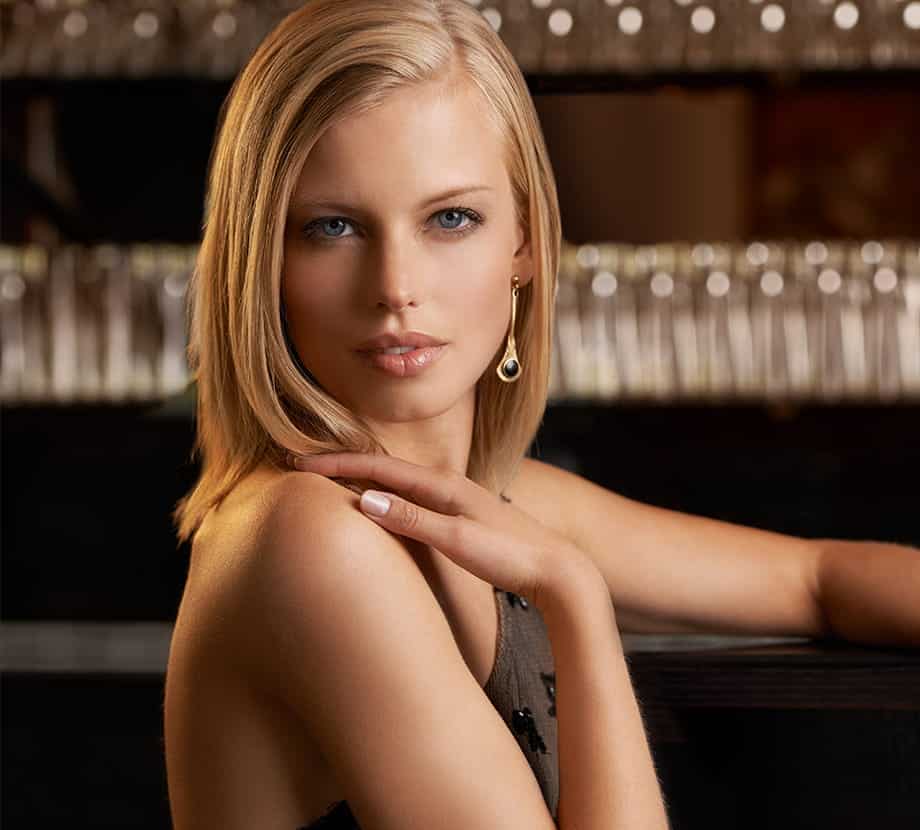 The Palomar Icon™ XD laser technology is a multitasking system that reduces hyperpigmentation and achieves even-toned skin while simultaneously refining the skin surface for a smoother texture. It also entails minimal downtime and produces faster results compared to other skin resurfacing procedures.
Laser treatments must be performed by a certified and licensed medical professional to ensure the best outcome. Under the skilled hands of a double-board certified facial plastic surgeon like Dr. Jacob Sedgh, you can expect the following positive results from your hyperpigmentation treatment:
This patient experienced pigmentation of facial vessels on the chin. Here, laser hyperpigmentation treatment offered the fastest and most noticeable results.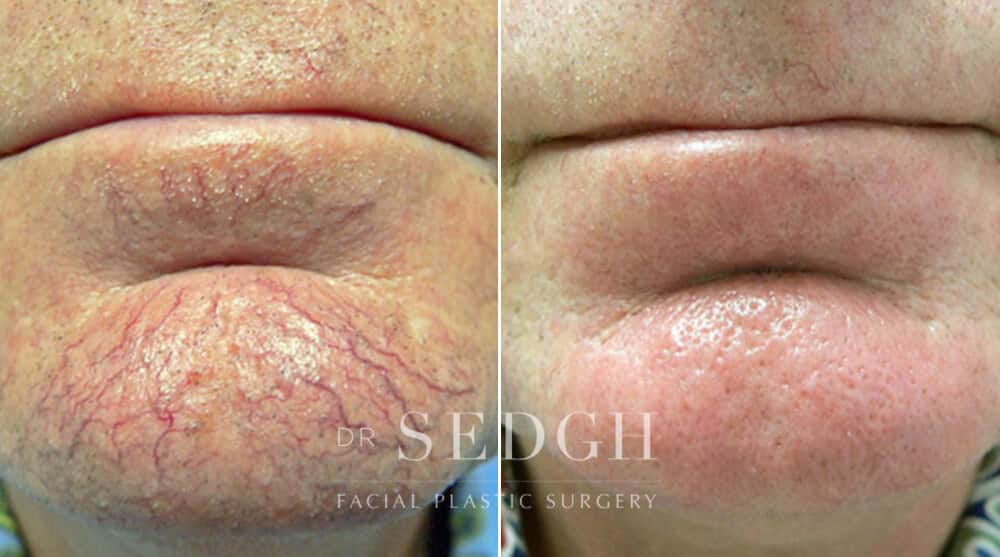 Prior to your first Palomar Icon™ XD session for hyperpigmentation removal, Dr. Sedgh will meet with you to discuss your specific skin concerns and find out what you'd like to achieve with the treatment. He will then conduct a thorough assessment of your skin and the hyperpigmented areas, which will allow him to determine what settings to use during treatment and the number of sessions required to achieve the desired result.
You can expect the following from your initial consultation:
For those who cannot come in for a consultation, Dr. Sedgh can also meet with you and visually assess your skin concerns through a virtual consultation via video conferencing.
HYPERPIGMENTATION TREATMENT PROCEDURE
The Palomar Icon™ XD treats hyperpigmentation by using laser light to penetrate the skin and stimulate collagen production and skin regeneration. It only targets cells with excessive pigmentation, meaning it will not cause damage to the surrounding tissues.
There are a few specialized handpieces that can be used with this state-of-the-art machine. The appropriate handpiece and frequency will be selected depending on the skin type, color, and other concurrent abnormalities such as undesired hair or dyschromias.
Prior to the treatment, a numbing cream will be applied to clean skin to ensure the patient's comfort throughout the procedure. Specialized safety glasses will also be provided to protect the eyes from the laser light.
Once all the necessary preparations have been made, Dr. Sedgh will begin the treatment by targeting small portions of the affected skin. This will continue until all pigmented areas have been addressed.
After the session, thick layers of cooling cream and sunblock will be applied to help soothe and protect the skin.
Laser hyperpigmentation removal is performed in the doctor's clinic as an outpatient procedure. You may experience redness or swelling immediately after the treatment, but this should gradually dissipate within 7 to 10 days.
You will be advised to take the prescribed medications and follow all aftercare instructions to ensure proper healing. As a rule of thumb with cosmetic skin treatments, it is important to treat your skin gently and avoid sun exposure during the recovery process.
Dr. Sedgh is dedicated to providing a superlative patient experience, which is why he makes it a point to personally check in with his patients after each procedure or session to see how well they are responding to the treatment, and to assess their overall health and wellbeing. This allows him to closely monitor your recovery and ensure the best possible results.
COMFORT & TRANSPARENCY FROM START TO FINISH
When under our care, Dr. Sedgh always ensures you feel comfortable, cared for, well-informed about every aspect of your upcoming treatment, whether surgical or non-surgical. With an approach which focuses on achieving refreshed, natural-looking results, Dr. Sedgh prides himself on always acting with transparency, honesty, and the highest level of ethical treatment, from start to finish.