In addition to adding years to a person's face, drooping upper eyelids can also hinder vision, requiring eyelid surgery for functional improvement. In these cases, the surgery is usually covered by your health insurance.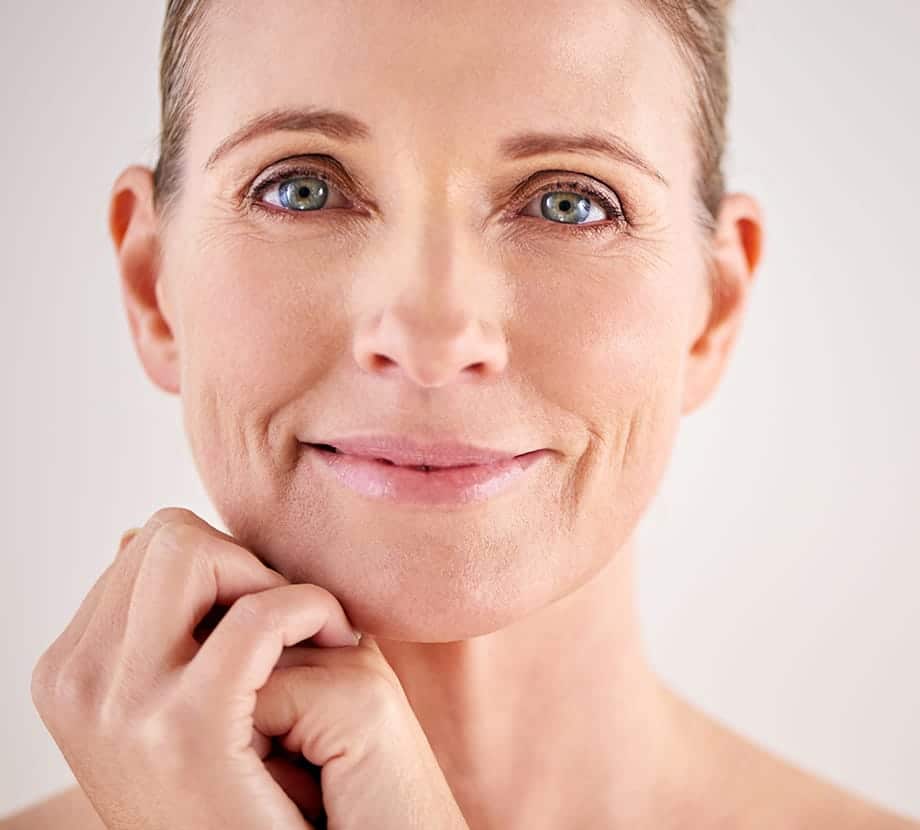 ARE SAGGING EYELIDS MAKING YOU LOOK OLD AND TIRED?
Since the eyes are usually one of the first areas of the face to show signs of aging, eyelid surgery, or blepharoplasty is a popular cosmetic procedure. It is also ideal for rectifying impaired vision caused by advanced aging in the eye area, which usually includes sagging skin and fatty deposits that can hinder your eyesight.
WHAT CAN EYELID SURGERY DO FOR ME?
A custom eyelid surgery performed by leading facial plastic surgeon Dr. Jacob Sedgh, can improve any of the following cosmetic and functional problems:
HOW WILL I LOOK AFTER EYELID SURGERY?
Our blepharoplasty will give you a new and rejuvenated look by improving the appearance of the eye area. However, it requires surgical precision and artistry to achieve the best results possible, which is why it should be performed by a plastic surgeon with extensive experience in facial rejuvenation surgeries.
DR. SEDGH:
EXCEPTIONALLY AUTHENTIC OUTCOMES
Dr. Jacob Sedgh is a double board-certified facial plastic surgeon who specializes in plastic and reconstructive surgery on the head and neck. He creates subtle but significant results that include many benefits including the following: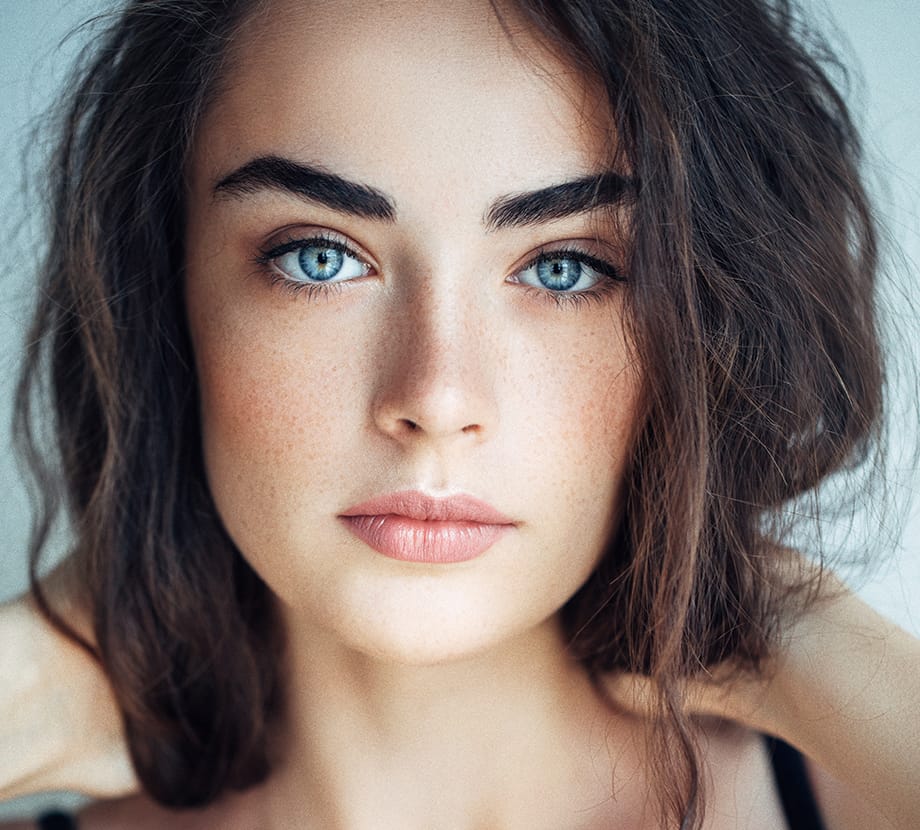 When planning to undergo eyelid surgery, you want your results to look healthy, natural, and authentic, not pulled or overdone. When under the care of Dr. Sedgh, you can expect the highest level of expertise:
Dr. Sedgh has a full mastery of the art of facial plastic surgery, has advanced surgical skills, and performs eyelid surgery with the attention and perfectionism of a sculptor.
IT STARTS WITH A PRIVATE CONSULTATION
Dr. Sedgh cares about his patients and tailors each procedure to match your personal aesthetic goals. During the initial consultation, he will listen closely to what you hope to achieve, evaluate your eye area, and plan a customized surgery to help you achieve very natural, refreshed results. To ensure you are safe for surgery, he will always do the following:
Patients from out-of-town or overseas may consult with Dr. Sedgh through video consultations. If you choose to undergo a procedure, the doctor's office can also assist in arranging your travel logistics, including hotel accommodations, car services, and even aftercare assistance to ensure a worry-free trip.
WHAT SHOULD I EXPECT IN THE PROCEDURE?
A blepharoplasty, typically follows a very standard approach, although each procedure is tailored to match your needs. Dr. Sedgh uses advanced surgical techniques that reflect many factors, including your skin condition, facial muscle structure, brow symmetry and position, and bone structure.
Before the procedure, you will be placed under local sedation or general anesthesia, depending on the extent of your surgery.
STEP BY STEP DESCRIPTION OF EYELID SURGERY
Dr. Sedgh will place precise incisions on the upper or lower eyelids, depending on the area to be treated. With upper eyelid surgery, the incision is usually placed within the natural creases of the lid. In lower eyelid surgery, the incision is usually placed inside the lid to avoid visible scars, but in some cases where there is an excess of lower lid skin, a strategic pinch excision just under the lash line could be performed. When done using the most advanced techniques, the surgery heals smoothly and will barely be noticeable even to the trained eye.
When you're undergoing plastic surgery, it's important to find comfort. At our practice, every element is designed around you. From the moment you enter our doors, each step is met with complete responsiveness from our team. Schedule a consultation, and discover why our practice is right for you.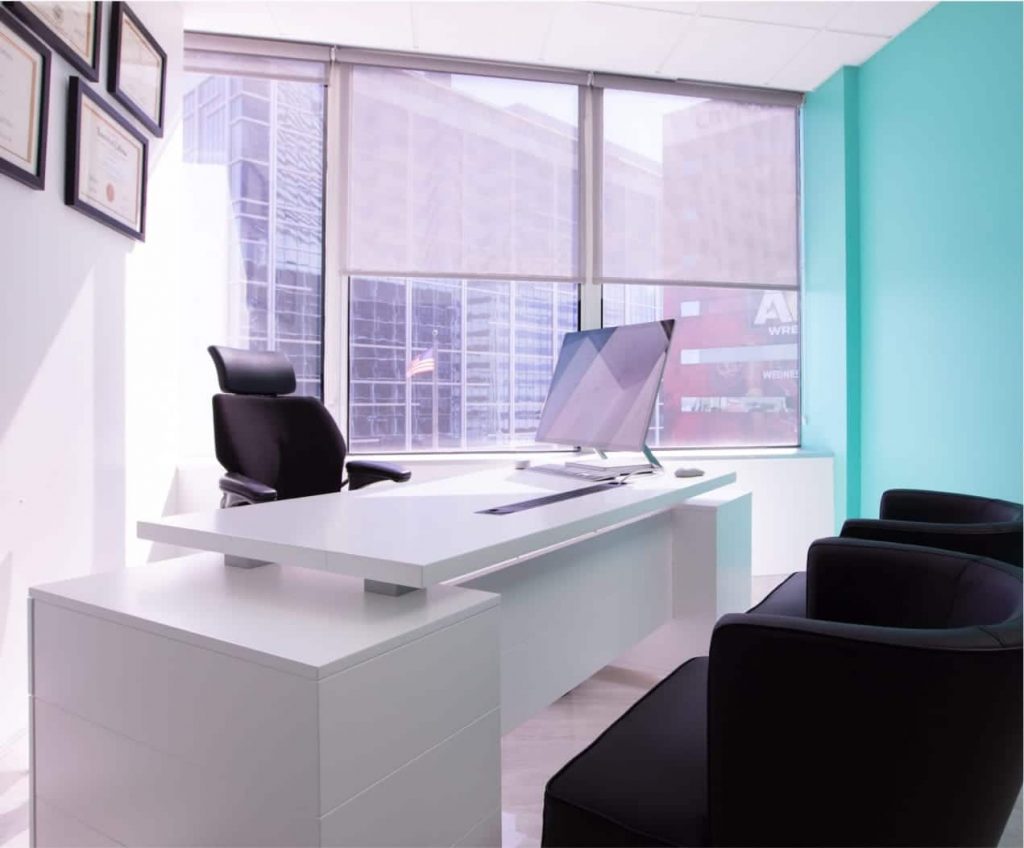 YOUR EYELID SURGERY: ARTISTRY AND MASTERY OF EYELID SURGERY
Dr. Sedgh uses the most advanced techniques in eyelid surgery that involve fat repositioning and distribution to ensure a more youthful and relaxed appearance without the hollow or "skeletonized," look—drawbacks of the traditional (and outdated) blepharoplasty techniques of the past. Once the desired alterations have been made, Dr. Sedgh will close the incisions and apply light surgical dressings to protect the treated area as you heal from the procedure. Eyelid surgery usually takes an hour or two to complete but can vary depending on the extent of surgical enhancements needed.
Eyelid surgery is an outpatient procedure typically performed in our private, luxury West Hollywood office. Due to the nature of the surgery, arrange for a trusted adult to take you home and assist you within the first 24 to 48 hours. If this is not possible, Dr. Sedgh's friendly administrative staff can make professional aftercare arrangements for you.
You can expect some bruising or swelling around the eye area immediately after your procedure, but the recovery is usually very easy to experience. Dr. Sedgh will provide specific aftercare instructions and prescribe certain medications to help manage the initial side effects.
The first post-op consultation takes place the day after surgery, whether through a quick clinic visit, over the phone, or via video conference. Dr. Sedgh strives to be in close contact with his patients as they go through the recovery process, which is why he will personally monitor and assess your progress from the first day to a year after your surgery. If you wish to learn more, contact us today and schedule a consultation for arguably the best eyelid surgery.
COMFORT & TRANSPARENCY FROM START TO FINISH
When under our care, Dr. Sedgh always ensures you feel comfortable, cared for, well-informed about every aspect of your upcoming treatment, whether surgical or non-surgical. With an approach which focuses on achieving refreshed, natural-looking results, Dr. Sedgh prides himself on always acting with transparency, honesty, and the highest level of ethical treatment, from start to finish.