A chin implant or mentoplasty is the ideal procedure for those who suffer from weak or receding chins that appear disproportionate to the rest of their facial features. When performed on male patients, the result is a stronger, more chiseled chin that makes the face appear more masculine and symmetrical.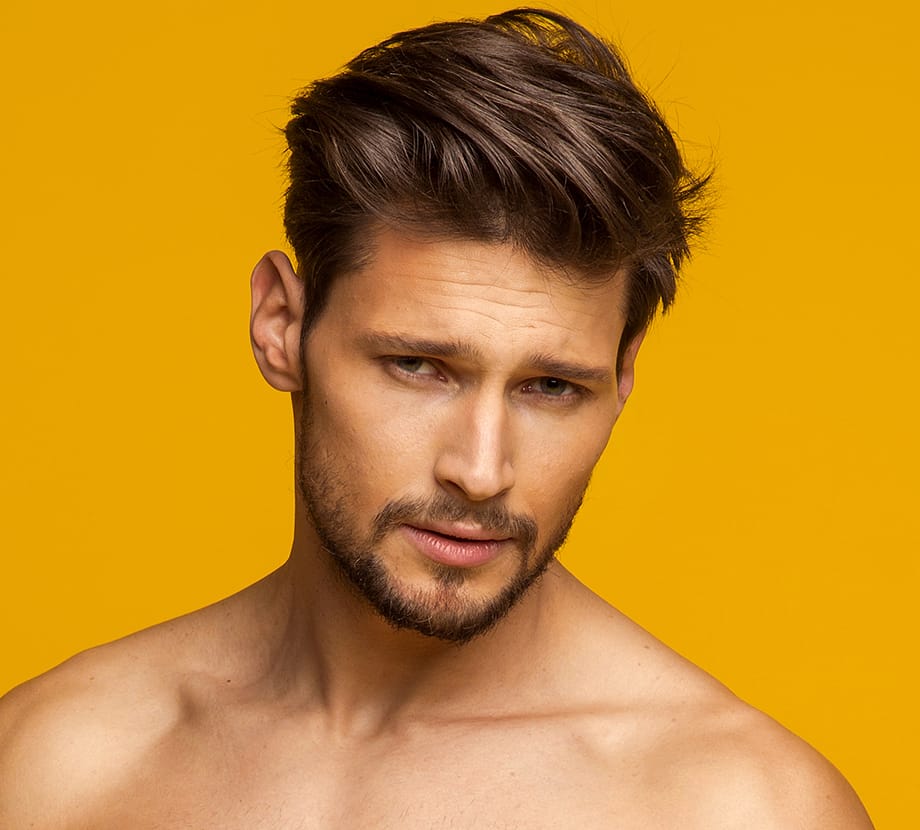 REASONS TO UNDERGO THIS PROCEDURE
Chin implants require a gender-targeted approach due to the subtle yet noticeable physiological differences between the ideal chin for each gender. Men are considered more attractive with an angular chin, while women typically look better with a delicate, slightly pointed chin. In both cases, the ideal chin must have adequate length and projection relative to the person's facial structure.
Male patients can greatly improve their facial masculinity with a chin implant procedure, which can address any of the following issues:
A male chin implant procedure requires a plastic surgeon with a deep understanding of the male facial anatomy, as well as the specific characteristics that directly influence the masculinity of the face.
Dr. Jacob Sedgh is a double-board certified facial plastic surgeon with the skills and qualifications needed to deliver customized treatments that meet each patient's individual surgery goals. With over a decade of experience in working with male patients, he has fully mastered the intricacies of male cosmetic surgery and employs both precision and artistry to deliver a sculpted chin that enhances facial masculinity while maintaining a natural look. Other benefits include:
When you're undergoing plastic surgery, it's important to find comfort. At our practice, every element is designed around you. From the moment you enter our doors, each step is met with complete responsiveness from our team. Schedule a consultation, and discover why our practice is right for you.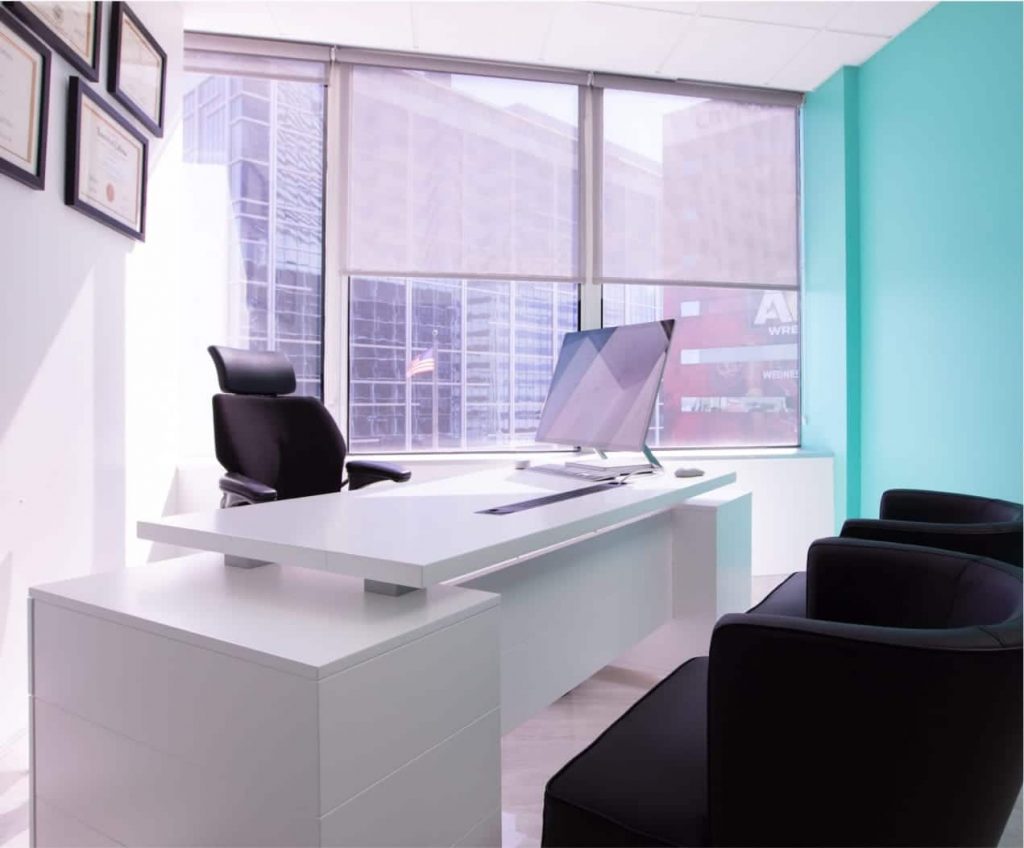 It is crucial for you to openly communicate your specific aesthetic concerns with Dr. Sedgh in order to achieve a successful outcome. Due to this, the doctor strives to make patients feel at ease during consultations, as this allows them to accurately convey their desired results and personal motivations for undergoing the surgery. In turn, this allows the doctor to determine the best treatment plan for their needs. A typical consultation usually consists of the following:
If you cannot travel to the Dr. Sedgh's clinic for your first consultation, you have the option of arranging for a virtual consultation instead. Should you decide to push through with the procedure, his team can also provide you with ample assistance in making the necessary travel arrangements for the day of the surgery.
MALE CHIN IMPLANT PROCEDURE
Chin implant surgery is a relatively simple procedure. However, it requires the utmost finesse and attention to detail to achieve a successful outcome. Implants are a permanent fixture that can only be revised or replaced through a second surgery, which is why it is crucial to do the procedure correctly the first time. To ensure the best possible results, Dr. Sedgh takes the time to develop a highly meticulous surgical strategy that suits the patient's needs.
The procedure is normally performed under local anesthesia or mild sedation, but other anesthetic options are available if needed. Once the patient has been prepped, Dr. Sedgh will begin by creating an incision under the chin. He will then insert a custom-shaped implant and place it on top of the jawbone, making sure to place it in the most optimal position to achieve the desired outcome.
Another incision option is to do it intraorally, which means that the incision will be placed inside the mouth, between the lower lip and gums. Once the chin implant has been inserted and positioned in the appropriate spot, Dr. Sedgh may use sutures or metal plates and screws to keep the implant in place. The procedure usually lasts an hour or less, depending on the patient's case.
Chin implant surgery is typically performed as a quick and simple outpatient procedure. Immediately after the surgery, patients may experience some swelling, as well as some tenderness or soreness in the treated area. These side effects, as well as any pain or discomfort that may be experienced, can be managed effectively with prescribed over-the-counter medications and proper aftercare measures.
In normal circumstances, a chin implant also involves very minimal downtime. Patients will be able to return to work and other normal activities within a week, with the exception of strenuous pursuits such as sports or exercise.
Dr. Sedgh strives to ensure complete patient satisfaction in both the surgical results and the overall surgical experience, which is why will personally guide you through the healing process and monitor your postoperative results through regular follow-up appointments, starting from the first day after the surgery up to a year later.
COMFORT & TRANSPARENCY FROM START TO FINISH
When under our care, Dr. Sedgh always ensures you feel comfortable, cared for, well-informed about every aspect of your upcoming treatment, whether surgical or non-surgical. With an approach which focuses on achieving refreshed, natural-looking results, Dr. Sedgh prides himself on always acting with transparency, honesty, and the highest level of ethical treatment, from start to finish.