This procedure can give patients a rejuvenated look that is noticeably more youthful, and it can help create the appearance of a more cheerful disposition for those who suffer from a perpetually angry expression.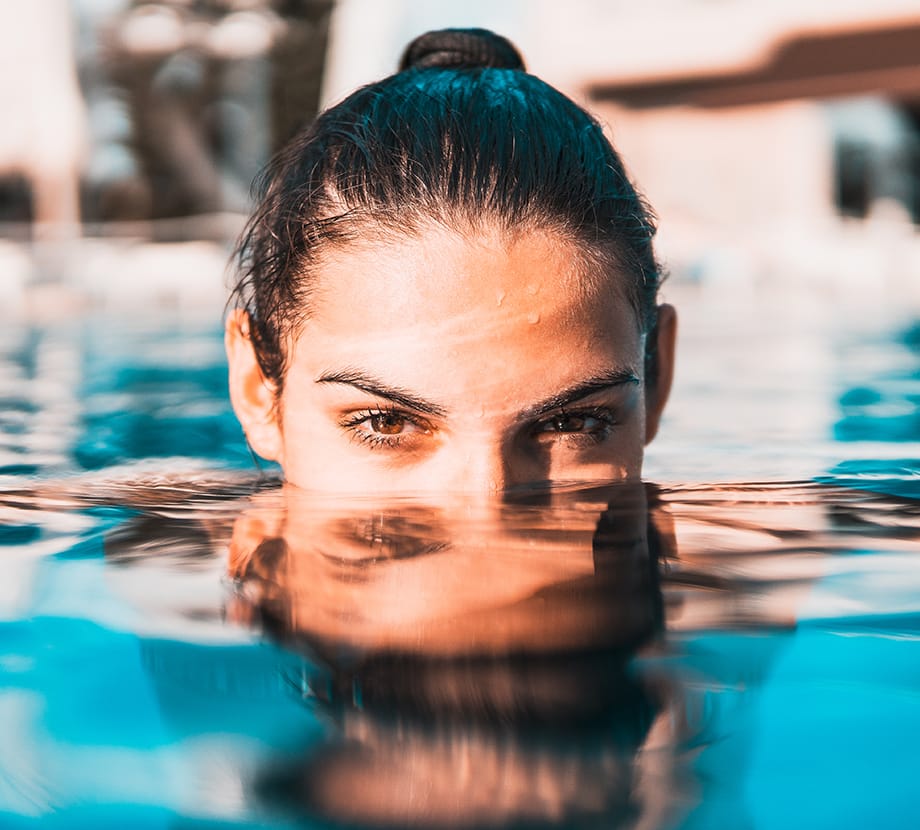 DO YOU HAVE A HEAVY, DROOPING BROW?
Since this procedure smooths wrinkles and tightens loose skin, you may choose to undergo this procedure to restore a more youthful appearance. In some cases, a brow lift can resolve impaired vision caused by sagging eyelids or create more symmetrical brows that are proportioned to your facial structure and forehead.
AUTHENTIC, NATURAL RESULTS: DR. SEDGH
Dr. Sedgh offers top-level credentials, has superior training, and has hand-selected his friendly and approachable team to serve you. He is double board-certified, with specialty certification as a plastic and reconstructive surgeon and otolaryngology, head and neck surgery. His extensive education and experience have given him a deep understanding of facial aesthetics – he consistently achieves results that appear entirely natural and beyond expectations. He has a full mastery of the art of facial plastic surgery, employs advanced surgical techniques, and performs every brow lift with the attention and perfectionism of a sculptor.
WHAT ARE THE
BENEFITS OF A BROW LIFT?
A brow and forehead lift can help improve the following:
To achieve your desired brow and forehead rejuvenation, Dr. Jacob Sedgh uses state-of-the-art surgical methods to create natural-looking results with little to no visible scars. His techniques are founded on the new concepts of brow aesthetics based on fat and volume repositioning to avoid "surgical" or "skeletonized" looks. You can expect these benefits of a brow and forehead lift from Dr. Sedgh:
Double board-certified with nearly a decade of experience in facial cosmetic and reconstructive surgery, Dr. Sedgh is an acclaimed plastic surgeon who cares about his patients and strives to give them the best results possible. During your initial consultation, he will find out more about you, your medical history, and your surgery goals. He will also do the following: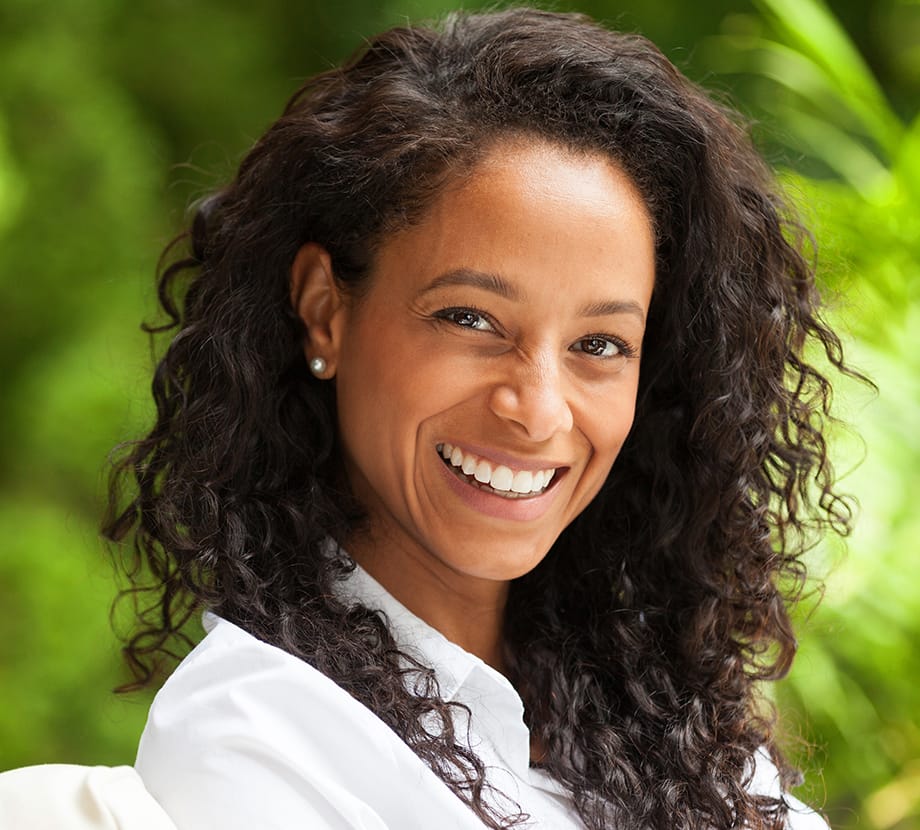 FOR OUT OF TOWN PATIENTS: WE MAKE IT EASY
Dr. Sedgh also accommodates out-of-town or overseas patients by offering virtual consultations as a more convenient option for those who cannot travel to his clinic for an in-office meeting. For those who wish to follow through with the procedure, his office can also assist with travel logistics (hotels, car rental, aftercare, and concierge services) for a more convenient and hassle-free trip.
When you're undergoing plastic surgery, it's important to find comfort. At our practice, every element is designed around you. From the moment you enter our doors, each step is met with complete responsiveness from our team. Schedule a consultation, and discover why our practice is right for you.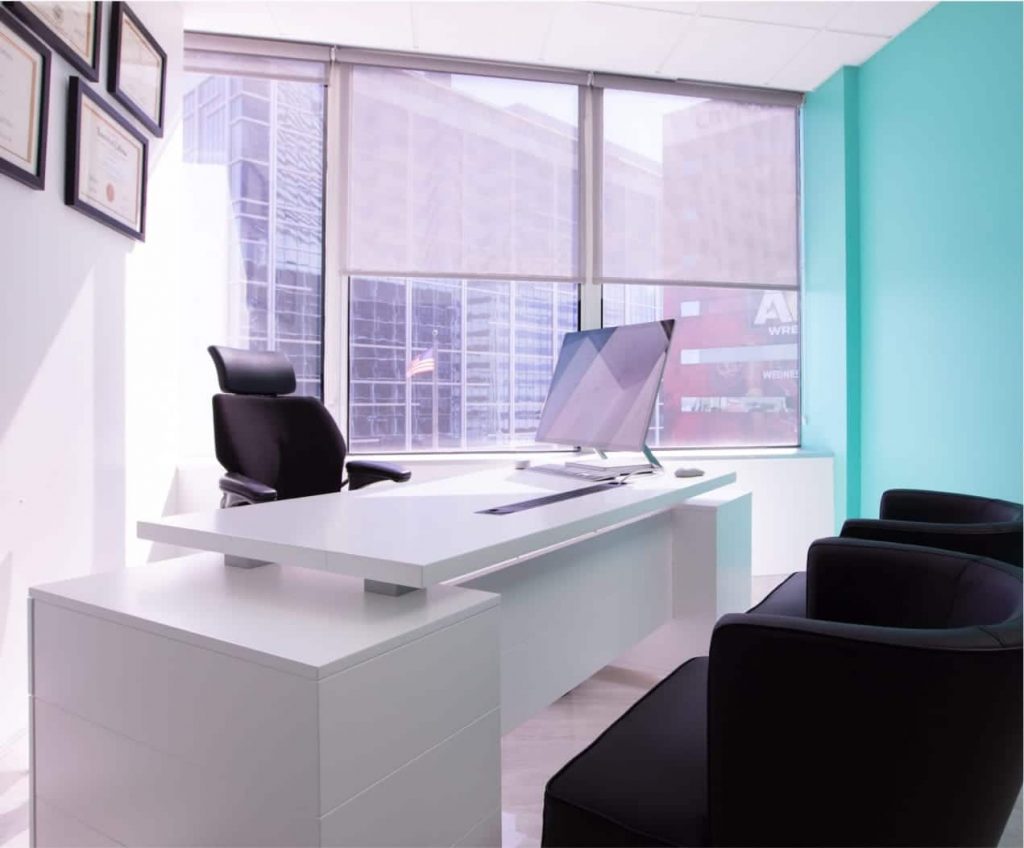 WHAT IS THE PROCEDURE LIKE?
A brow and forehead lift is performed using several different methods: coronal, endoscopic, trichophytic, temporal, direct, and trans-blepharoplasty. The best method for you will depend on various factors, including age, gender, skin texture, forehead length, hair loss pattern, and degree of drooping. Dr. Sedgh will also consider your facial symmetry and other features, as his aesthetic philosophy is centered around creating harmony with the rest of the face to achieve a graceful, natural appearance.
WHICH METHOD IS RIGHT FOR YOU?
While all these methods can achieve excellent results, it is important to take individual factors into account to ensure the quality and longevity of the outcome. A brow and forehead lift normally takes up to two hours to complete, but will still depend on the techniques used and the severity of your case.
The open approach consists of several techniques, including coronal, trichophytic, temporal, and direct brow lift. It is usually accomplished by creating a long incision from one ear to the other, either along the hairline or within the creases of the forehead. The skin will then be removed or adjusted to achieve the desired results.
An endoscopic brow lift starts with short scalp incisions behind the hairline. An endoscope—a small pencil-like camera—will then be inserted into one of the incisions to examine the tissues and facial muscles. Special instruments will also be inserted to lift the skin carefully and to make the necessary alterations.
HOW LONG DOES IT TAKE TO RECOVER FROM A FOREHEAD LIFT?
A brow and forehead lift is usually performed as an outpatient procedure, so you will need someone to drive you and assist you after the surgery. If you are not a Los Angeles resident and are traveling alone, Dr. Sedgh's office can also arrange for a private aftercare nurse. The downtime will depend on the technique used, as well as other individual factors. But generally, it should take about one to two weeks to be socially presentable.
Tiredness, numbness, swelling, and bruising are some of the side-effects you could experience after the procedure. Any discomfort can be managed with prescribed medication, and your healing should proceed smoothly if you follow the prescribed aftercare instructions. You should be able to return to most of your daily activities in a week, barring any strenuous activities for at least two weeks.
From the earlier to the latter stages of your recovery, Dr. Sedgh will personally monitor and assess your surgery results, physical condition, and overall health to ensure you are healing properly. Expect to have regularly scheduled follow-up appointments with the doctor throughout the next few months (up to a year) following the procedure.
COMFORT & TRANSPARENCY FROM START TO FINISH
When under our care, Dr. Sedgh always ensures you feel comfortable, cared for, well-informed about every aspect of your upcoming treatment, whether surgical or non-surgical. With an approach which focuses on achieving refreshed, natural-looking results, Dr. Sedgh prides himself on always acting with transparency, honesty, and the highest level of ethical treatment, from start to finish.