FACIAL HARMONY AND BALANCE: ETHNIC RHINOPLASTY FROM DR. SEDGH
As with any nose surgery, the goal of an ethnic rhinoplasty is to promote facial harmony and balance by creating a more aesthetically pleasing nose that enhances your overall appearance, while addressing any chronic breathing problems.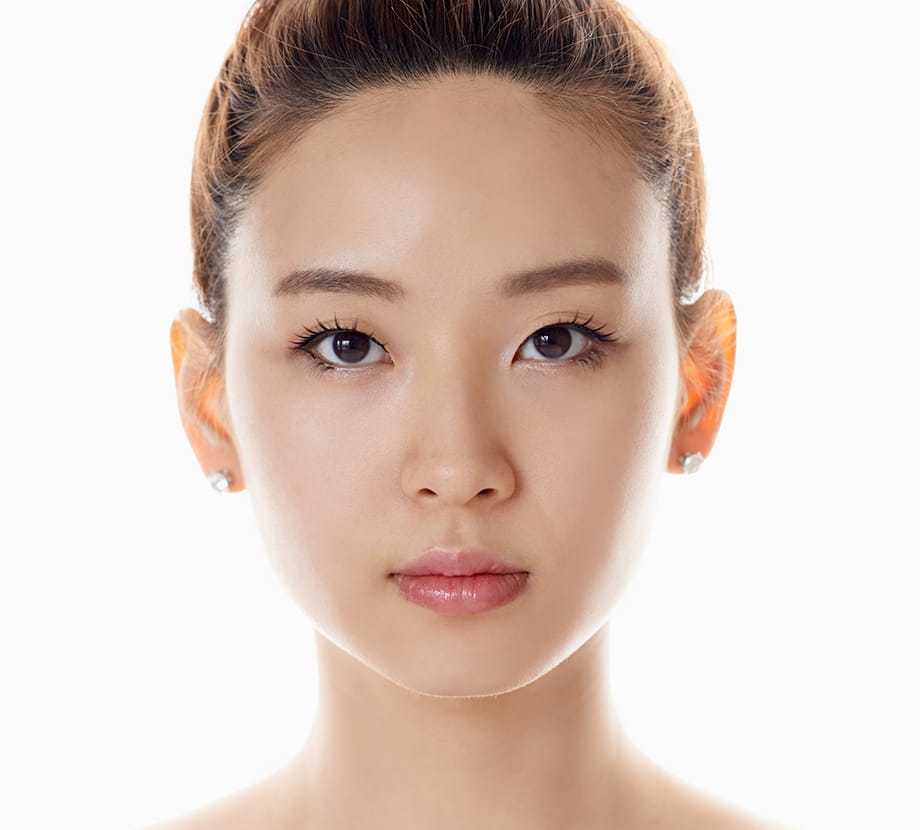 WHY CHOOSE DR. SEDGH FOR ETHNIC RHINOPLASTY IN LOS ANGELES?
Any nose surgery, including ethnic rhinoplasty, should be performed by a plastic surgeon who has outstanding credentials, superior training and has achieved acclaim for his work. Dr. Sedgh is board-certified in two specialties: plastic and reconstructive surgery and otolaryngology, head and neck surgery.
Dr. Sedgh is among the most accomplished nose surgeons practicing in the Los Angeles area. He and his friendly and approachable team provide caring, personal service, and superior results. He has a deep understanding of facial aesthetics and consistently achieves results that are beyond expectation in quality. Dr. Sedgh merges the mastery of the art of plastic surgery with advanced surgical skills, all performed with the attention and perfectionism of a sculptor. 
SHOULD I HAVE AN ETHNIC RHINOPLASTY?
You may choose to undergo ethnic rhinoplasty to revise certain aspects of the nose that contribute to an unbalanced facial appearance. The structural and aesthetic problems treated include a pronounced hump, a bulbous nasal tip, flared nostrils, or any element that makes your nose appear too large or small for your face or draws too much attention from your other features. Aside from cosmetic refinement, an ethnic rhinoplasty can also address any structural abnormalities that impede normal nasal function.
When you're undergoing plastic surgery, it's important to find comfort. At our practice, every element is designed around you. From the moment you enter our doors, each step is met with complete responsiveness from our team. Schedule a consultation, and discover why our practice is right for you.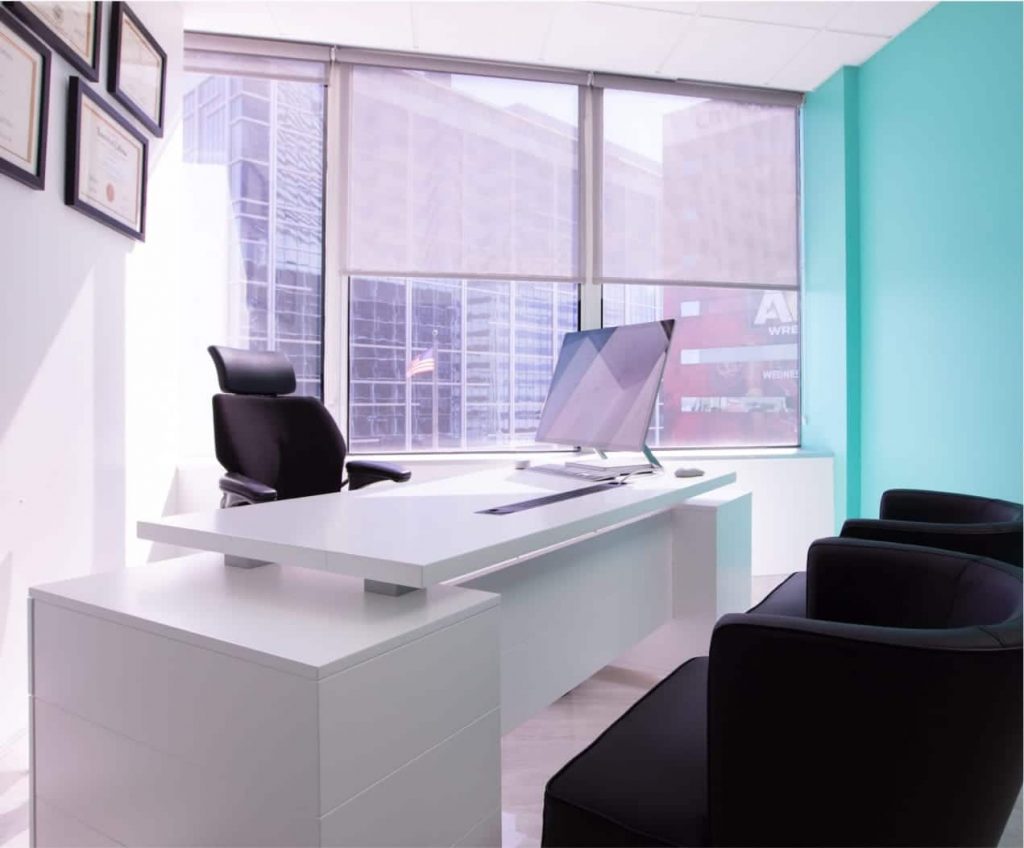 WHAT CAN AN ETHNIC RHINOPLASTY DO FOR MY LOOK?
A successful ethnic rhinoplasty can improve a variety of conditions:
WHAT ARE THE BENEFITS OF AN ETHNIC RHINOPLASTY?
People of various backgrounds may have certain nasal characteristics that can present unique challenges for rhinoplasty. You must work with a surgeon who has extensive experience in performing rhinoplasty procedures on different ethnicities to achieve a balanced look that enhances your features while honoring the natural beauty of your heritage.
As a double-board certified facial plastic surgeon with an ethnically diverse patient base, Dr. Jacob Sedgh possesses a deep familiarity with the anatomical nuances of each ethnic group. His experience provides a significant advantage, as he can deliver customized treatments that successfully address your concerns about nose appearance, without compromising your ethnic identity. You can expect the following benefits: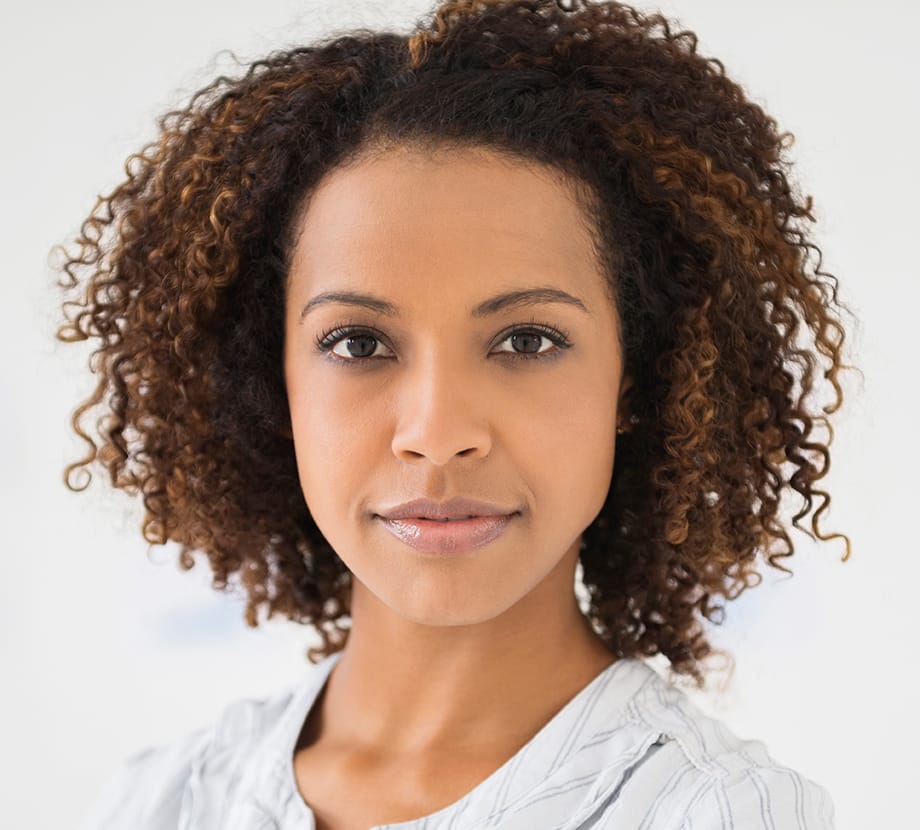 DR. JACOB SEDGH, ACCLAIMED RHINOPLASTY REVISION SURGEON
With over a decade of experience in cosmetic and reconstructive facial plastic surgery, Dr. Jacob Sedgh has extensive experience in performing the most advanced revision rhinoplasty techniques for a wide variety of aesthetic and structural nasal issues.
He uses a meticulous surgical approach for each case and employs controlled precision and artistry to sculpt excellent, natural-looking results to resolve an unsatisfactory result from a prior nose surgery. Under Dr. Sedgh's care, you can expect the following benefits from your revision rhinoplasty:
During your initial consultation, Dr. Sedgh will listen carefully to your concerns to understand your goals. He will also evaluate your facial proportions and examine the internal and external structures of your nose to determine the best surgical plan to achieve what you envision. With the help of his 3D imaging technology, considered to be the most advanced simulation software at the moment in the world of plastic surgery, you can see how various changes will alter your nose and your look.
At your private consultation, Dr. Sedgh will perform the following:
VIRTUAL CONSULTATIONS FOR ETHNIC RHINOPLASTY
Dr. Sedgh can also conduct virtual consultations via video conferencing to accommodate patients who are in other cities or too busy to come to the office. For those who will travel to undergo surgery, his friendly, helpful administrative staff will assist in arranging transportation, hotel accommodations, and aftercare services.
WHAT IS THE ETHNIC RHINOPLASTY PROCEDURE?
Many people from similar backgrounds share the same nose characteristics and seek subtle alterations. Each ethnic group is different and ethnic rhinoplasty involves an array of techniques to resolve the common concerns of each ethnicity. Dr. Sedgh will tailor the procedure to take these special considerations into account. In doing so, he can achieve excellent symmetry and balance for your ethnic facial features—rather than erasing them. The result is far more attractive, enhancing your natural features.
While there are specific augmentation techniques employed in a custom ethnic rhinoplasty, the incision approaches to be used are similar across all patients and all types of rhinoplasty procedures. Dr. Sedgh may use either the closed (endonasal) or the open (external) approach to perform an ethnic rhinoplasty, depending on the techniques to be used or the extent of the alterations required.
For patients who require significant or more complex enhancements, an open approach is appropriate. This approach involves a small incision along the tissue that separates the nostrils and provides optimum access to the underlying nose structure. Due to enhanced visibility, this approach allows Dr. Sedgh to perform the necessary alterations with maximum precision and accuracy.
Closed rhinoplasty is advisable for patients that only need minor adjustments. It produces no external scarring as it uses short and precise incisions hidden inside the nostrils. 
Implants or cartilage grafts may also be used to augment the nasal bridge or tip.
ARTISTRY AND ADVANCED SURGICAL TECHNIQUES: DR. SEDGH
Dr. Sedgh executes each surgery with artistry and meticulous techniques to ensure he achieves optimum aesthetic results while protecting the structural integrity of the nose.
WHAT IS THE RECOVERY TIME FROM AN ETHNIC RHINOPLASTY?
Rhinoplasty, in most cases, is performed as an outpatient procedure. After the surgery, you may experience localized swelling, bruising, discomfort, and some minor pain. To help manage these side effects and give you a more pleasant recovery, Dr. Sedgh will provide explicit aftercare instructions and medications, so you are comfortable and heal quickly.
The downtime varies, but you can expect to return to your usual activities and look "socially presentable" within two to three weeks following surgery.
A COMMITMENT TO PATIENT CARE
Dr. Sedgh's commitment to providing superior personal care goes beyond performing your nose surgery with the latest techniques for the results you envision.
His postoperative routine is thorough and ongoing. Upon completion of your nose surgery, Dr. Sedgh will closely monitor your recovery through frequently scheduled follow-up appointments. In between these appointments, he also makes it a point to personally check up on you through a quick phone call or video conference, allowing him to continually evaluate your healing progress and guide you through your recovery from day one up to a year later.
COMFORT & TRANSPARENCY FROM START TO FINISH
When under our care, Dr. Sedgh always ensures you feel comfortable, cared for, well-informed about every aspect of your upcoming treatment, whether surgical or non-surgical. With an approach which focuses on achieving refreshed, natural-looking results, Dr. Sedgh prides himself on always acting with transparency, honesty, and the highest level of ethical treatment, from start to finish.