Juvéderm is one of the most popular and effective lines of dermal fillers. Juvéderm dermal fillers are used to add volume to your lips and cheeks, to reduce the appearance of fine lines and wrinkles, and smooth more severe folds and creases. These revolutionary fillers produce natural, beautiful-looking results. If you want a refreshed, younger look that appears authentic and natural, we invite you to visit our West Hollywood practice and have your injections performed by a true artist in facial rejuvenation, Dr. Jacob Sedgh.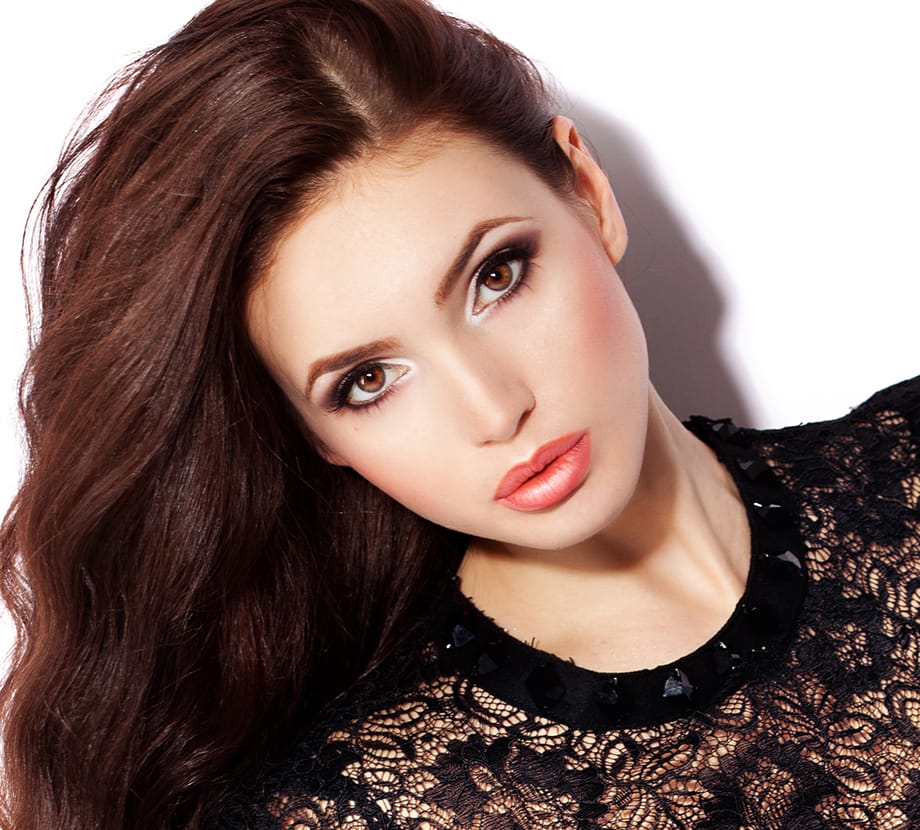 Juvéderm dermal fillers are formulated with specific densities of hyaluronic acid. They use cross-linking technology to create an incredibly smooth filler that has strength and longevity. These fillers are designed to target particular areas of your face, and for different depths of placement. There are less dense fillers for shallower injection to treat superficial, fine lines and wrinkles. On the other end of the spectrum there are thicker fillers that are injected more deeply, for smooth, natural volume enhancement in areas such as the cheeks. Some of these Juvéderm fillers are:
Voluma is celebrated for having the greatest longevity of the dermal fillers. It is one of the denser fillers, designed to enhance the contours of your face, restore volume in the cheeks, and to create long-lasting results. Due to the cross-linking technology, Voluma maintains its firmness when placed in the deeper dermal layers. Voluma produces results that can be seen instantly, and last for up to two years.
Volbella is a lighter gel filler designed for the lips, to add plumpness and reduce the appearance of perioral lines, also known as lipstick lines. Volbella integrates smoothly into the skin and adds natural-looking, pillow-like softness to the lips. The results obtained from Volbella can last for up to one year.
Designed to treat moderate to severe lines and creases around the nose and mouth, Vollure is a denser filler that targets the deeper tissue layers of your skin. By targeting the deeper layers, Vollure can produce natural-looking results that diminish the appearance of more substantial creases. Imagine those heavy lines around your mouth that make you feel self-conscious reduced to being smooth and almost unnoticeable. Vollure can take years off of your appearance, and the results can last for up to 18 months.
DR. SEDGH ANSWERS THE MOST COMMON LIP FILLERS QUESTIONS
Dr. Sedgh is a world-class, double board-certified facial plastic surgeon that knows how to create beautiful results. His subtle, minimalist approach leads to natural-looking enhancements that you'll love. Never risk feeling or looking overdone by choosing anything less than a highly qualified injector, that has the skill and artistry to create a look that is fresh and alluring.
JUVEDERM TREATMENTS FOR A YOUNGER LOOK
If you want to restore a more youthful look to your skin by smoothing lines and wrinkles, or add natural-looking plumpness to your lips, Dr. Jacob Sedgh can provide injections from one of the line of dermal fillers for results that appear natural and authentic, not overdone. His injection skills are extraordinary, and he understands that many patients are seeking an enhancement that appears completely natural rather than overdone. You can trust Dr. Sedgh to enhance your look in the most authentic way
COMFORT & TRANSPARENCY FROM START TO FINISH
When under our care, Dr. Sedgh always ensures you feel comfortable, cared for, well-informed about every aspect of your upcoming treatment, whether surgical or non-surgical. With an approach which focuses on achieving refreshed, natural-looking results, Dr. Sedgh prides himself on always acting with transparency, honesty, and the highest level of ethical treatment, from start to finish.