Asian patients usually require bridge augmentation, tip refinement, and alar base reduction. Such enhancements are performed with careful consideration of the overall facial structure to ensure balanced, aesthetically pleasing improvements that do not compromise the patient's unique Asian features.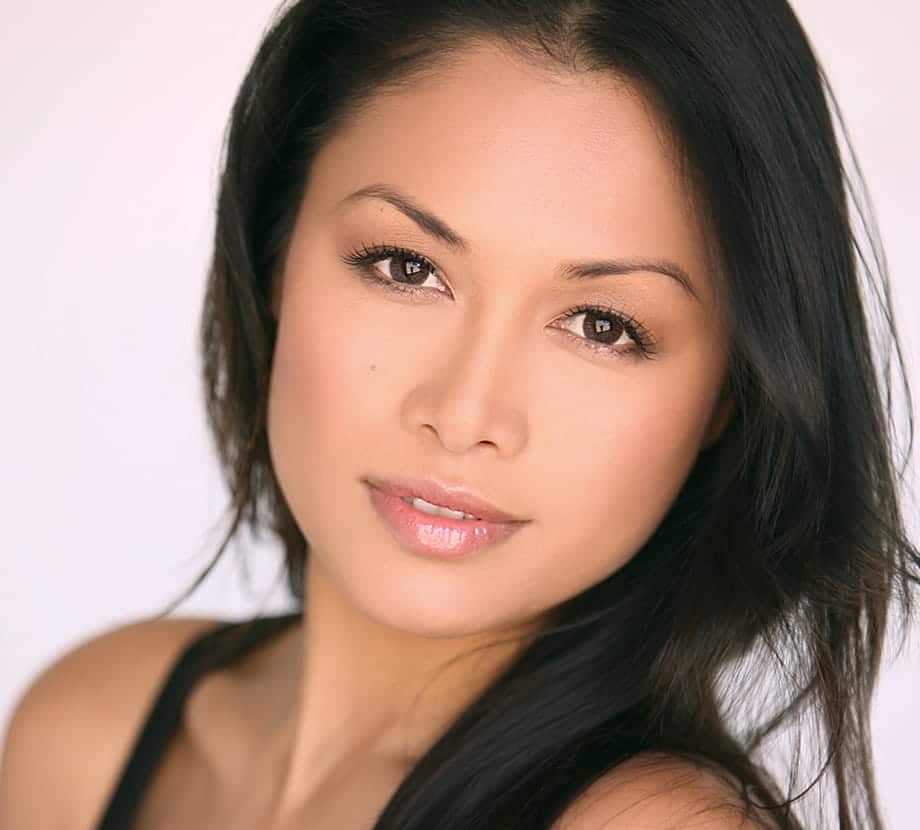 REASONS TO UNDERGO THIS PROCEDURE
Asian patients tend to have a wider and fuller face shape. When combined with an under projected nose, this results in a facial profile that appears more flat and less defined when compared to universal norms.
Increasing the projection of the bridge and reshaping the nasal tip helps reduce the "flatness" of the face and improve symmetry and harmony between the rest of the facial features. In some cases, further changes may be necessary to address possible breathing issues. Asian rhinoplasty can help address the following concerns:
WHAT ARE THE BENEFITS OF ASIAN RHINOPLASTY?
Every race is comprised of different ethnic groups, but none as varied as the Asian population. Thus, it is important to consider the nuances between each ethnicity so as to provide the most appropriate nasal enhancements for each individual patient.
Having worked with patients of various ethnicities throughout his long and prolific career, Dr. Jacob Sedgh is a double-board certified facial plastic surgeon who is fully equipped with the knowledge, expertise, and experience required to successfully deliver highly individualized treatments and consistently produce natural-looking results that suit the patient's face. Asian rhinoplasty can yield the following benefits:
CONSULTATION WITH DR. SEDGH
The key to achieving your desired result from your rhinoplasty procedure is to clearly communicate your concerns and expectations during the initial consultation. Once Dr. Sedgh has gained a better understanding of your needs, he will take the time to evaluate your nasal structure to pinpoint all areas of concern that need to be addressed. This will allow him to determine the ideal nose shape and size for your facial structure, as well as the most appropriate techniques to utilize for the procedure. Your consultation will consist of the following:
Dr. Sedgh also conducts consultations via video conferencing for prospective patients who live out of town or overseas. If needed, his office can provide assistance in arranging transportation, hotel accommodation, and even aftercare services for the day of the surgery.
ASIAN RHINOPLASTY PROCEDURE
Asian rhinoplasty differs from other types of nose reshaping procedures because it usually requires implants or cartilage grafts to build a more projected nose bridge.
The procedure is performed on patients placed under general anesthesia. It can be done in a hospital, in a surgical clinic, or in a surgical suite in your surgeon's office, and generally takes two to three hours to complete.
Depending on the complexity of the procedure, your surgeon may perform either an open rhinoplasty or a closed rhinoplasty. With open rhinoplasty, Dr. Sedgh will make incisions across the columella between the nostrils, as well as additional incisions inside the nose.
This provides better access to the internal nasal framework, which makes it ideal for some of the more complicated rhinoplasty techniques.
On the other hand, closed rhinoplasty is performed with all incisions placed inside the nostrils. Through these incisions, Dr. Sedgh will carefully manipulate the underlying tissue to reshape the structure of the nose. This approach is recommended for simpler rhinoplasty cases and will yield no visible scarring.
To build the nasal bridge, Dr. Sedgh may install an artificial, biocompatible implant that has been carefully shaped to meet the patient's desired outcome. Another option is to use cartilage grafts obtained from a donor site on the body, such as the septum, ear, or rib.
FREQUENTLY ASKED QUESTIONS
How are Asian nose types different?
With the many ethnic groups in Asia, it also stands that there are several different nose shapes within the population. Asian noses are typically shorter and less protruded, with augmented nostrils and broad and rounded tips. Other characteristics of Asian nose types include a slimmer, flatter shape with low nasal bridge.
Do you perform Asian male rhinoplasty?
Dr. Sedgh offers Asian rhinoplasty for males and females looking to improve their facial harmony, enhance nasal function, or both. This procedure can address common aesthetic issues such as a low bridge, wide nasal base and can help define the tip. This can create a more projected profile, which is often sought after among those looking into rhinoplasty surgery. 
Do you offer Korean rhinoplasty?
As he has worked with patients of varying ethnicities throughout his surgical career, Dr. Sedgh can perform targeted rhinoplasty for those of Korean descent looking to alter their nose shapes. Korean cosmetic nose jobs are highly detailed and specific — thus the need for an experienced surgeon who can deliver highly individualized treatments for the patient.
Rhinoplasty is typically performed as an outpatient procedure. After the surgery, you may experience swelling, bruising, and some mild discomfort or pain. These will normally subside within a week, depending on your adherence to the aftercare instructions and your body's response to the treatment.
For a more comfortable recovery with minimized side effects, Dr. Sedgh will prescribe medications and aftercare instructions that may include post-surgical care for the treated area.
During the postoperative phase, one of the doctor's main priorities is to provide ample care and support so as to promote a positive patient experience. Dr. Sedgh makes it a point to personally monitor each patient's recovery progress from the first post-op day up to a year after, as this allows him to ensure the integrity of the surgical results, as well as the health and wellbeing of his patients
COMFORT & TRANSPARENCY FROM START TO FINISH
When under our care, Dr. Sedgh always ensures you feel comfortable, cared for, well-informed about every aspect of your upcoming treatment, whether surgical or non-surgical. With an approach which focuses on achieving refreshed, natural-looking results, Dr. Sedgh prides himself on always acting with transparency, honesty, and the highest level of ethical treatment, from start to finish.