Fillers come in different formulations with varying textures and densities. Some are best used for filling lines, while others are more suited for increasing volume or resculpting facial contours due to their denser formulations.
Restylane is a brand of dermal fillers formulated to treat each aspect of your face that requires a boost of volume and moisture.
Juvéderm is one of the most popular and effective lines of dermal fillers. Juvéderm dermal fillers are used to add volume to your lips and cheeks, to reduce the appearance of fine lines and wrinkles, and smooth more severe folds and creases.
Radiesse is an injectable filler that restores volume and diminishes the appearance of wrinkles on your face.
For rejuvenated and fresh-looking skin, Belotero is a popular choice. An advanced hyaluronic acid-based dermal filler, the Belotero line is a collection that produces a very natural look.
Sculptra is an injectable that stimulates collagen production and restores a firmer, more supple quality to aging skin.
REASONS TO UNDERGO THIS PROCEDURE
While dermal fillers are widely used as a non-invasive way to smooth out unsightly lines and wrinkles for a more graceful and youthful appearance, they can also be utilized for temporary lip enhancement, scar improvement, and even for certain types of non-invasive cosmetic surgery, such as non-surgical nose jobs and chin augmentation surgeries. Fillers can help improve the following: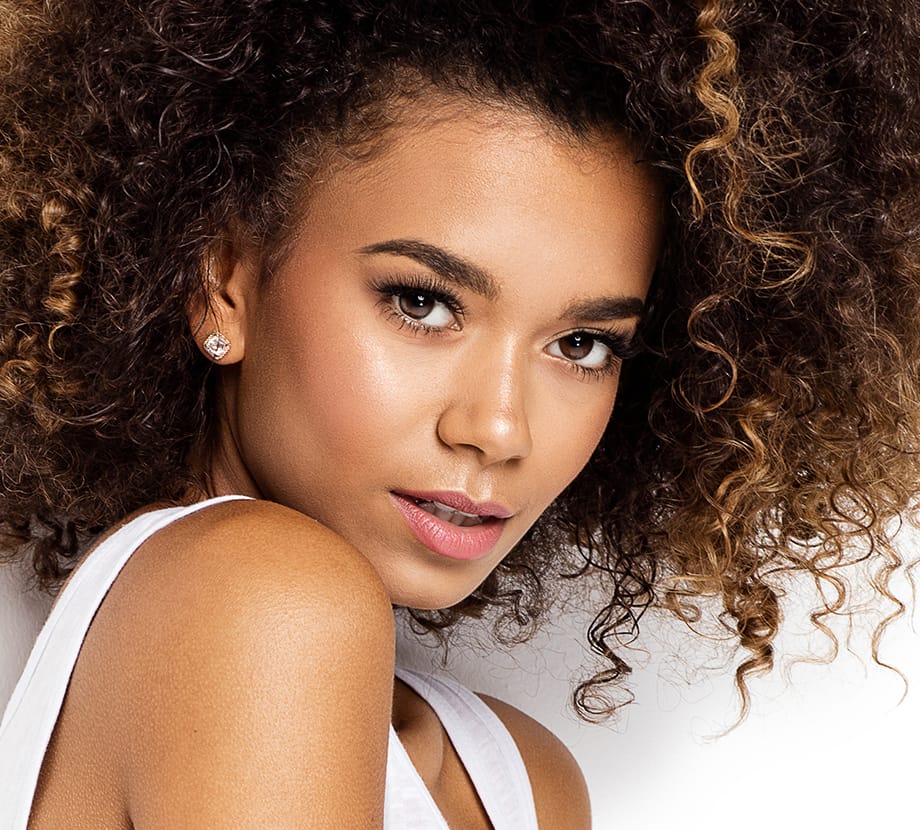 The process of administering fillers is relatively simple, but it also requires the knowledge and expertise of an experienced and qualified plastic surgeon to attain the desired outcome.
Dr. Jacob Sedgh is a double-board certified facial plastic surgeon with nearly 20 years of experience in the medical field, which makes him exceedingly qualified to provide individualized filler treatments for each patient to ensure smooth, even, and natural-looking results that fully satisfy the patient's cosmetic goals. When administered with precision and artistry, fillers provide the following benefits:
During the initial consultation, Dr. Sedgh will take the necessary steps to devise the most appropriate filler treatment for your specific cosmetic concerns. To ensure a successful procedure, it is important to explain the exact results you want to achieve, as well as disclose any information that the doctor may require from you. You can also expect the following during this first meeting:
Video conferencing is available as an option for prospective patients who cannot travel to Dr. Sedgh's clinic for the initial consultation. His office also provides medical tourism services for those who will need to travel to undergo the procedure, which means they can assist you in making the necessary travel arrangements for a more comfortable, hassle-free trip.
FILLERS: RESTYLANE, JUVEDERM, BELOTERO, AND SCULPTRA PROCEDURE
MOHS surgery is usually performed in stages, depending on the size of the growth and the remaining cells after the initial surgery. Dr. Sedgh will start by marking the margins of the skin growth as a guide for the procedure. Local anesthesia will then be administered to the area to be treated.
While our facial fillers can be administered on the same day of the consultation, it is advisable to do it on a specified date at least 10 days after the first consultation. This is due to several factors that can directly affect the overall success of the procedure, such as the availability of the chosen filler material or the medications the patient may have taken (some medications can increase the risk of bruising) within the last few days prior to their consultation.
Before proceeding with the treatment, Dr. Sedgh may use ice packs and a topical anesthetic to numb the area and prepare it for injection. In some cases, local anesthesia may be administered beforehand to minimize the pain and discomfort for particularly sensitive areas, such as the lips.
Some fillers, such as Juvederm, contain a mild anesthetic called lidocaine, which should instantly numb the area once injected.
Once the injection sites have been sufficiently numbed, Dr. Sedgh will begin by injecting a controlled amount of filler to the target area. Depending on the size of the area to be treated, this usually involves multiple injections to create natural, well-distributed results. The entire process consists of injecting the filler, massaging the area, and assessing the end result to determine if additional filler is needed.
Filler procedures may take anywhere between 15 minutes to an hour.
Due to the minimally invasive nature of the procedure, filler treatment is usually performed as an outpatient procedure at the doctor's clinic. Downtime is extremely minimal, but the recovery will usually vary from patient to patient.
Some may experience minimal pain, swelling, and bruising right after procedure, but such effects are easily remedied by following the prescribed aftercare instructions. You should be able to resume your usual activities on the same day of the treatment, but it is important to avoid overly physical or strenuous activities for at least a day or two.
Dr. Sedgh makes it a point to provide his patients with comprehensive aftercare and support to ensure a superlative patient experience. He is highly responsive to calls and emails and will personally monitor your recovery during the first few days post-treatment. He may also schedule additional follow-up appointments for those who would like to maintain their results through regular touchups. If you wish to learn more, contact us today and schedule a consultation with Dr. Sedgh to receive some of the best results after dermal fillers.
COMFORT & TRANSPARENCY FROM START TO FINISH
When under our care, Dr. Sedgh always ensures you feel comfortable, cared for, well-informed about every aspect of your upcoming treatment, whether surgical or non-surgical. With an approach which focuses on achieving refreshed, natural-looking results, Dr. Sedgh prides himself on always acting with transparency, honesty, and the highest level of ethical treatment, from start to finish.